Number
7 in my misfit
collection is this dress.
Now, don't get me wrong...I love the dress, but it is
really, really
short! In fact, you may notice that my cardigan actually hangs lower than the dress itself.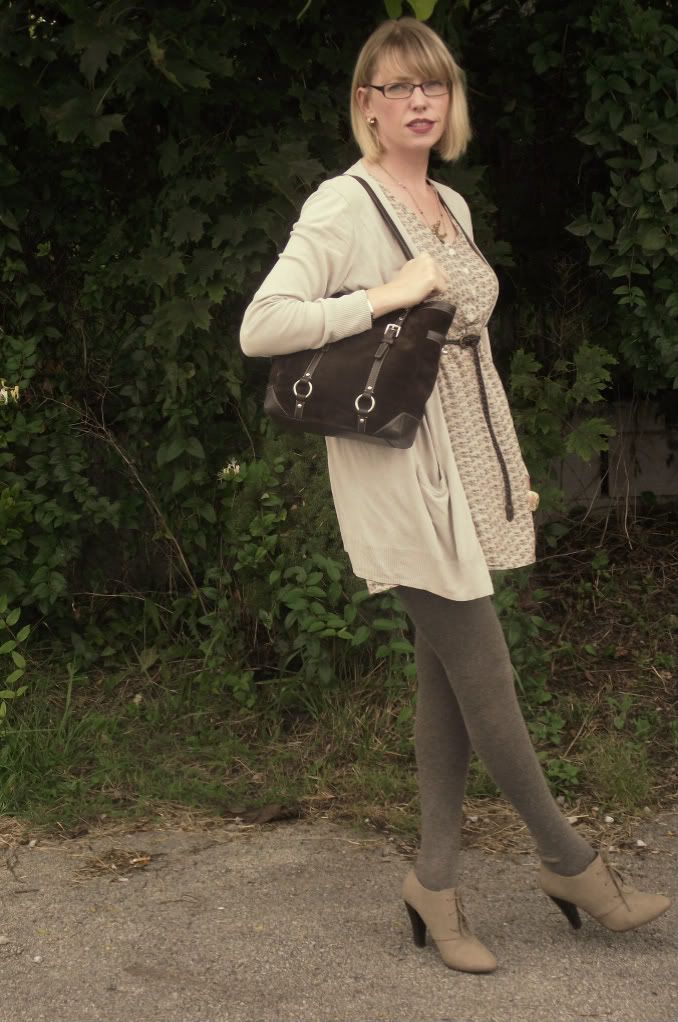 It really is a shame, because it's such a sweet little dress and it really is very "me," but flashing my thong as I walk to school to pick up my youngest isn't so "me". (Stop picturing my underwear thank you! haha)
Styling the dress in the summer is difficult, because it's too warm to pair with tights (although I did pair with a skirt seen
here
), but fall has brought more options for wearing this dress, whether with tights, leggings or even jeans. So, thankfully I can enjoy some wear out of it without the fear of flashing everyone!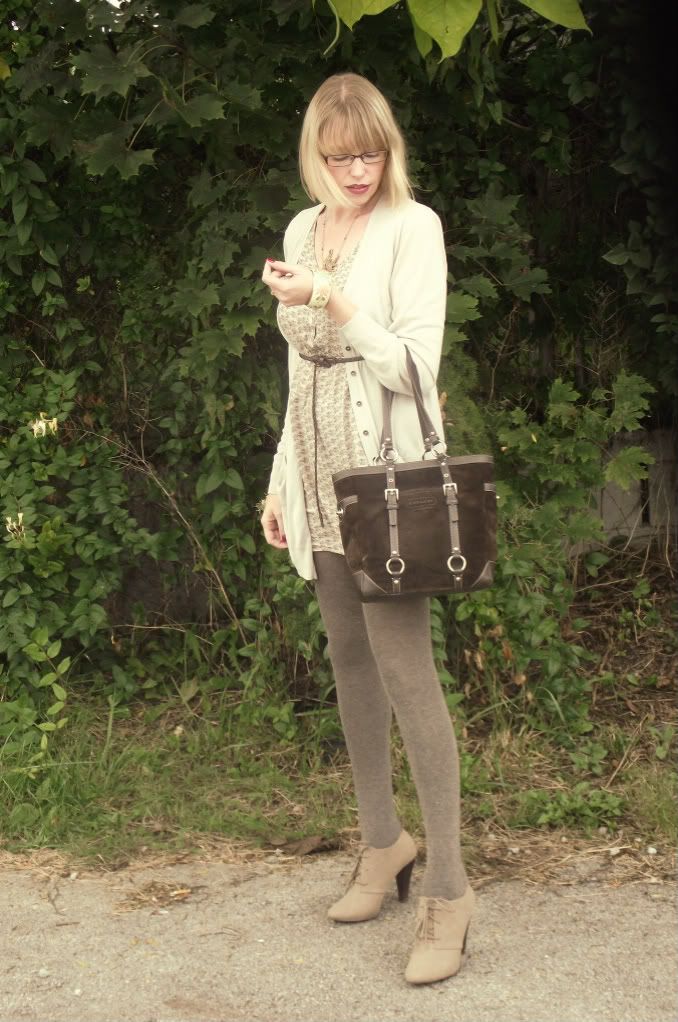 Dress(
remix
), Belt (Came with another cardigan) and Cuff:Ruche/Tights and Necklace:Target/Booties:Kohl's/Purse:Coach/Cardigan:NY&Co.
I don't think I'll be tossing this misfit, I'll just be wearing it more like a tunic and keeping all the "bits" under wraps!
And how about we are almost done with the 10 and 2 challenge! Wow...only 3 more pieces to go and then there will be some restyling of the ones I've decided to keep!
With regard to the
100 day Stretch
, thank you so much for all your supportive comments, it really means a lot to me to know you're all behind me...especially since everyone close to me is pretty insistent that I won't be able to do it! Glad I can count on all of you!