Well...my next installment in the
10 and 2
is this lovely little eco friendly top. I don't know why I don't wear it! I rather like it after all!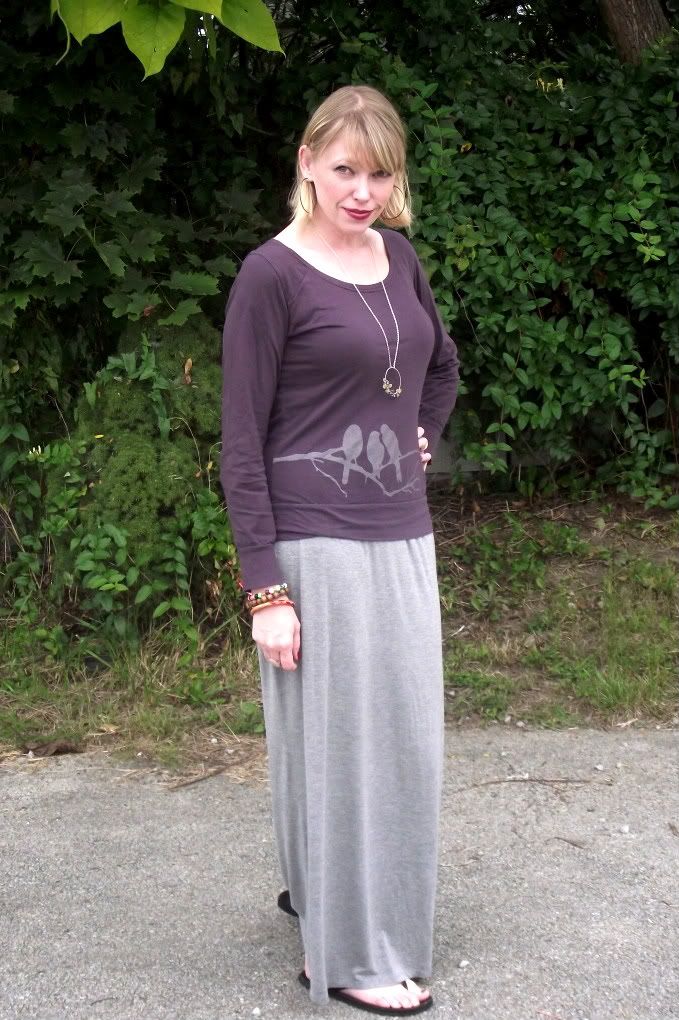 I still feel yucky today, but I forced myself to get dressed at least. The upside to this maxi is that it's more like wearing pajamas and I have to say this top is also comfy...again, no idea why I don't wear it?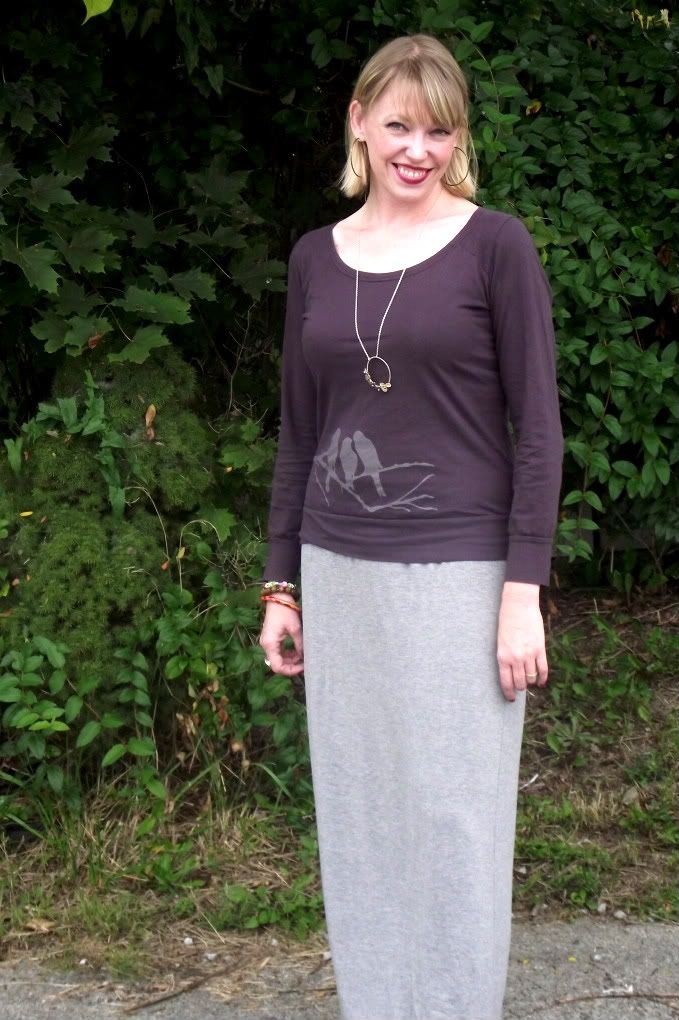 Maxi Skirt, Flip Flops, Wooden Bead Bracelet and Bangle:Target/Top, Necklace and Earrings:Ruche/Ring:LOFT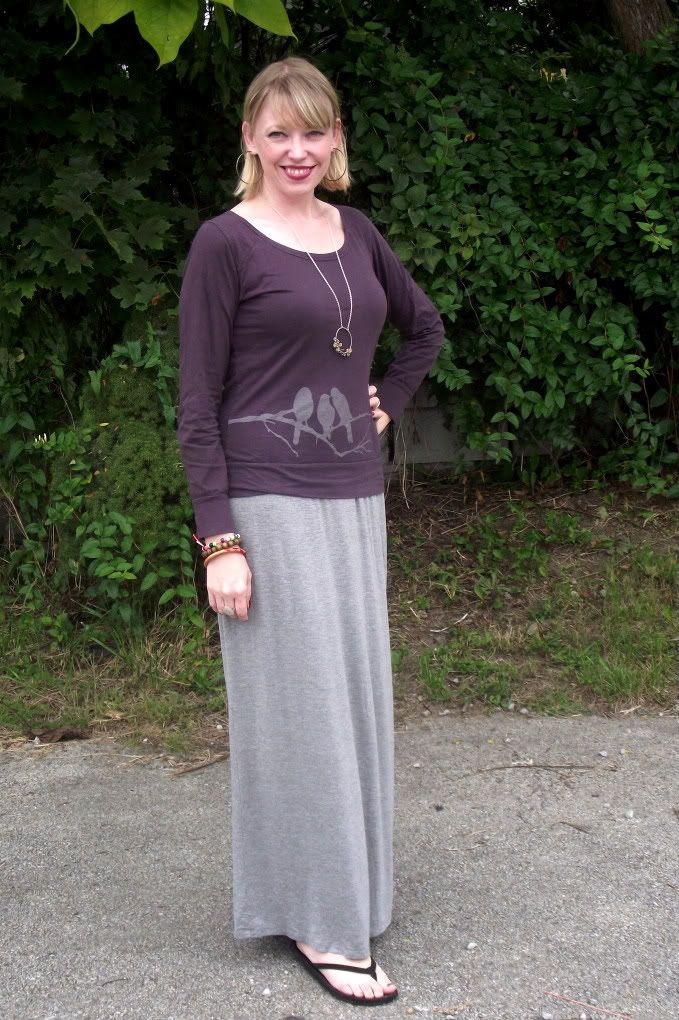 So...please don't tell me you want me to toss this one, because I've decided I rather love it! It's this sweet plummy (yes I made up a word) kind of color, and has the great birds on it, and it's an eco friendly shirt so I also did my part for the environment! Cool beans!
Meanwhile, I'm off on my adventure of the
100 day stretch
...no shopping in all those days? Thank goodness, I'm not in it alone!
Misty and Company
will also be along on the adventure, so we can stick together-like birds of a feather! haha, birds on my shirt and now using the expression in another way, yes, you may marvel at my genius!
Hopefully, this no shopping thing will turn me into a financial genius as well...that's what I'm hoping for! I'm planning on sticking to the rule of no shopping for 100 days. I may have to make 1 exception because we are going to a benefit in October, but I'd like to try to make do with a cocktail dress I already have. I really should huh? otherwise, we just wear those things once. But I'm not ready to commit to saying that I definitely won't buy a new dress for that. Otherwise, nothing new for 100 days! Oh, and I'm including the little extras, like nail polish that I pick up every time I get groceries, I have tons, why do I feel compelled to buy more? No, don't need it, so I'm cutting that out as well!
When I mentioned no shopping for 100 days to my lovely partner James last night, I imagined a response like, "Woman, are you mad?! you should never have to sacrifice in such a way...don't do it! You're a hero!" The response I got was much less grandiose and kind of involved a grunt and an "oh?" Yes, he was completely unimpressed. So, I'm counting on all you "birds of a feather" to cheer me on...wait I hear the applause in my head! You're right, I am a hero! feel free to take pictures, I'll sign autographs too...