I'm still here, I promise. I know I have skipped a few days, but I'm sick. In fact, today I'm cheating and my latest installment in the
10 and 2
is from a few weeks ago. I am dressed today in leggings and a sweater, and I'm all snotty and probably smelly...sexy image right?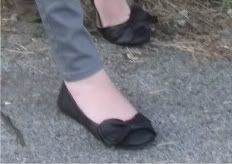 Sorry for the grainy image, when we took these pics we didn't focus on the shoes, but they are in fact what I'm writing about today. Several years ago, I bought a wonderful pair of little ballet flats at Gap. They were so comfy and I wore them all over despite my affection for heels. I wore them so much that they fell apart and finally I had to retire them. I loved them so dearly that I immediately wanted a replacement, and ran to Target to see what I could find. I picked up these flats because they were black and flat, even though at the time I didn't care for the odd bow.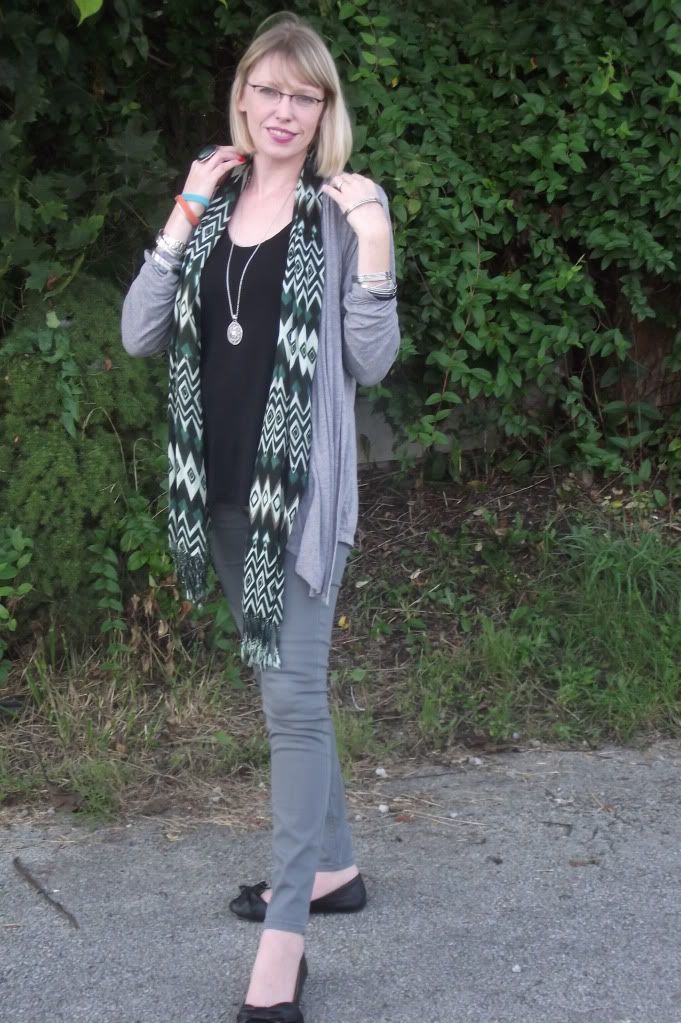 And even though I wear them every once in a while, I'm still not sure about the bow, but I long for those flats that are now buried in the backyard!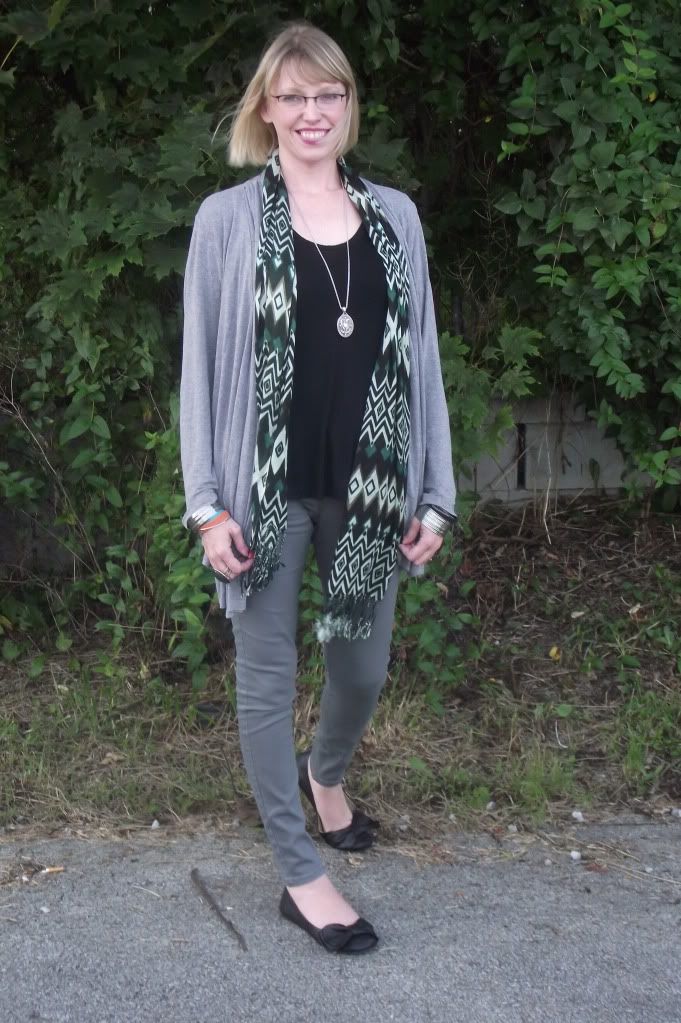 Tee, Shoes and Cardigan:Target/Skinnies:H&M/Scarf:D&Y via Ross/Necklace: Lia Sophia/Silver Bangles:H&M/Respect Bracelet:Special Olympics/Cut it Out Bracelet:Clarion Venango Arc/Ring:Ruche
Now, you may be asking yourself why I am a glutton for punishment? Silly me, on top of doing the 10 and 2 challenge, I'm also going to participate in the
100 day stretch.
What is wrong with me? As I'm wearing items I avoid and will probably be tossing, I am pledging to not shop for 100 days when I should be buying replacements for the items I toss? Truth is, the day Misty posted her plans to stretch her closet for 100 days without shopping, I had been praying for wisdom in managing finances for my family. Paying back grad school loans, supporting 3 kids and eating can't all be done with bad shopping habits! So here goes...I'm already twitching!
P.S. Keep the shoes or toss them?