My 4th misfit, this black and white dress, was a little dull on it's own, but I didn't want to pair it with a black cardigan or blazer, so I went with my mustard cardi. The result of which has left me looking a little too much like a checkered cab!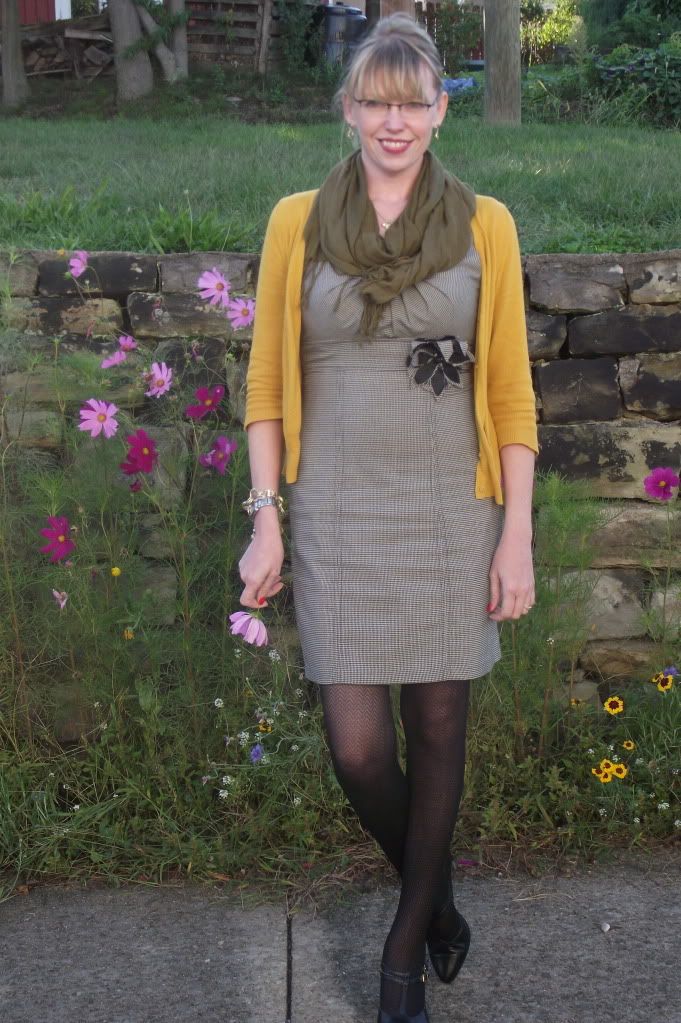 So, why is this thrifted find my next installment in the
10 and 2
? It is
extremely
tight...which is OK, but it is also
extremely
low cut. Without my olive scarf tucked into the neckline, my little tater tots would be popping out all over the place! Frequent readers may recall my aversion to flaunting the funbags, and this dress flaunts them and then some!
So, for a woman who enjoys some good ol' fashioned mammary flashing moments, this dress is well suited, but for this pancake breasted woman, it doesn't work. I'd love to tuck a white button down beneath the dress, but sadly, it's tight enough that trying to tuck a shirt into it this morning was a definite no go and I couldn't leave the house with exposed tots, so I grabbed my favorite scarf and convinced myself that it totally worked!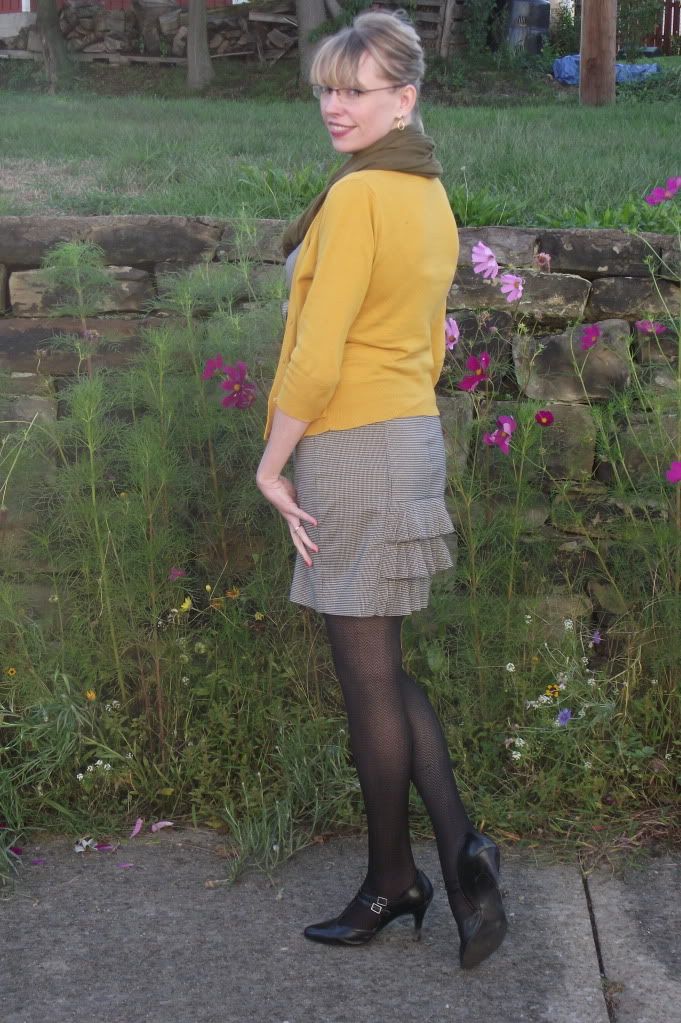 This dress also has some rather interesting(?) details. Such as the flower on the front and these ruffles in the rear, because if you're not impressed enough with breasts that go taytay in a win(swaying in the wind, thanks "Nell"), then how about a flower? And, if that doesn't do it for you, just watch my heini ruffles as I walk away...oh yeah!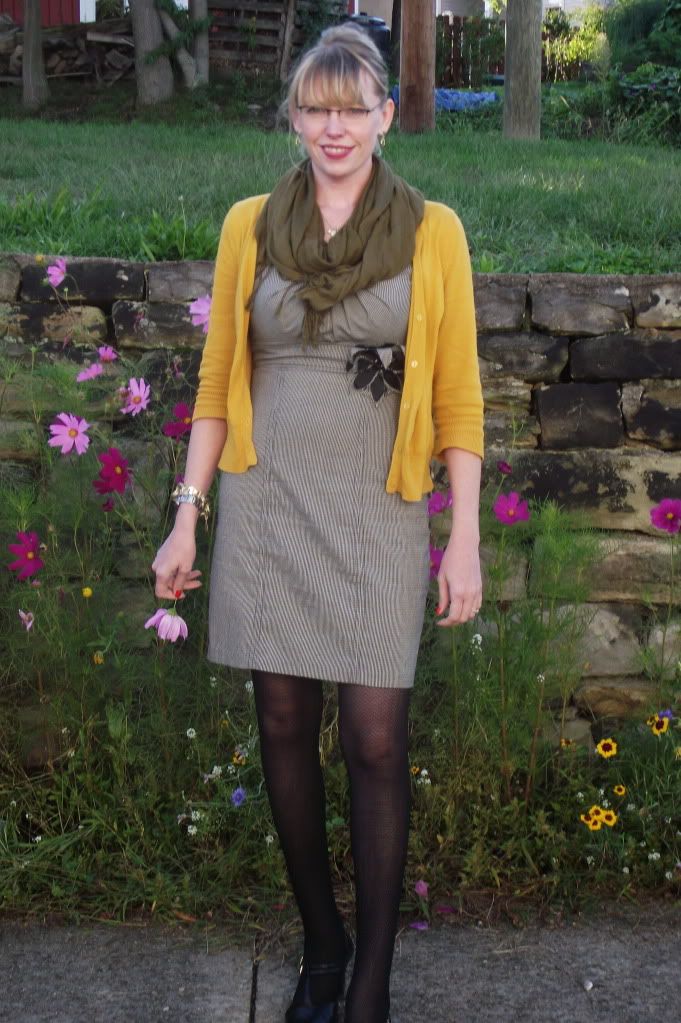 Dress:Thrifted/Cardigan and Scarf:Target/Patterned Tights:Anne Klein/Jewelry:Lia Sophia/Shoes:Kohl's
I'm not sure...The jury is still out on this one. I may be able to do some styling tweaking and hang on to it, but do I feel that strongly about it? eh...no.
What do you think?