The mystery you ask? Am I or am I not wearing a diaper under these puppies? No offense to anyone who use diapers...some day, I'm sure I'll rock me some depends. I've had three kids, and my bladder isn't what it used to be...but aside from the occasional unexpected sneeze I don't wet myself yet. Just kidding about the sneeze, maybe? I'll leave it to your imagination, you know, keep the mystery alive in our relationship...kinda like the mystery of these pants. HAHA, see I made it full circle to the mystery pants!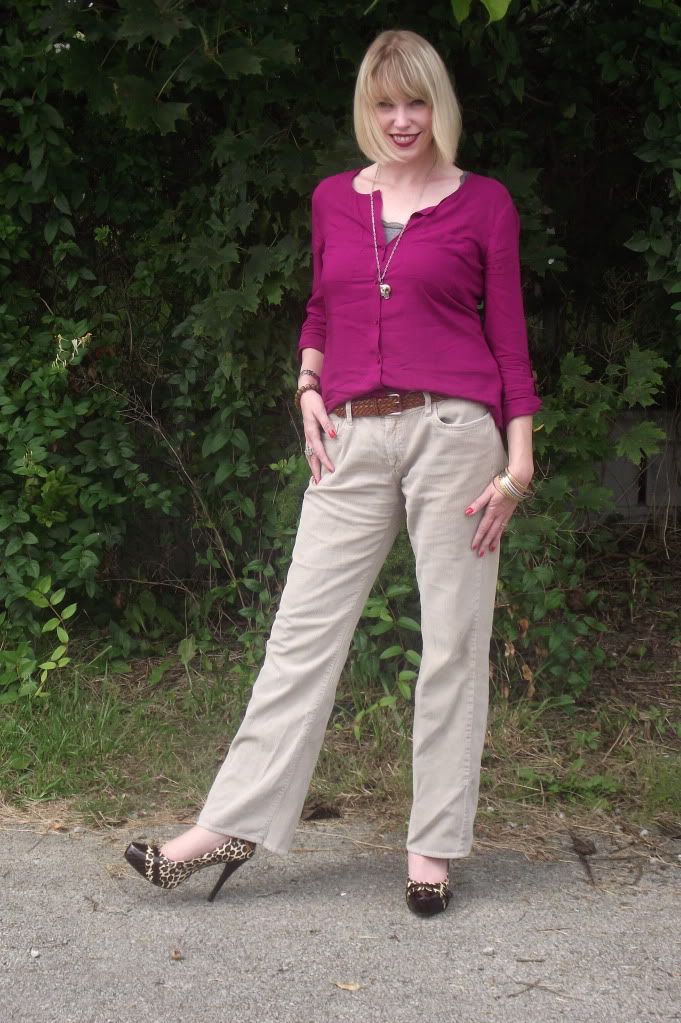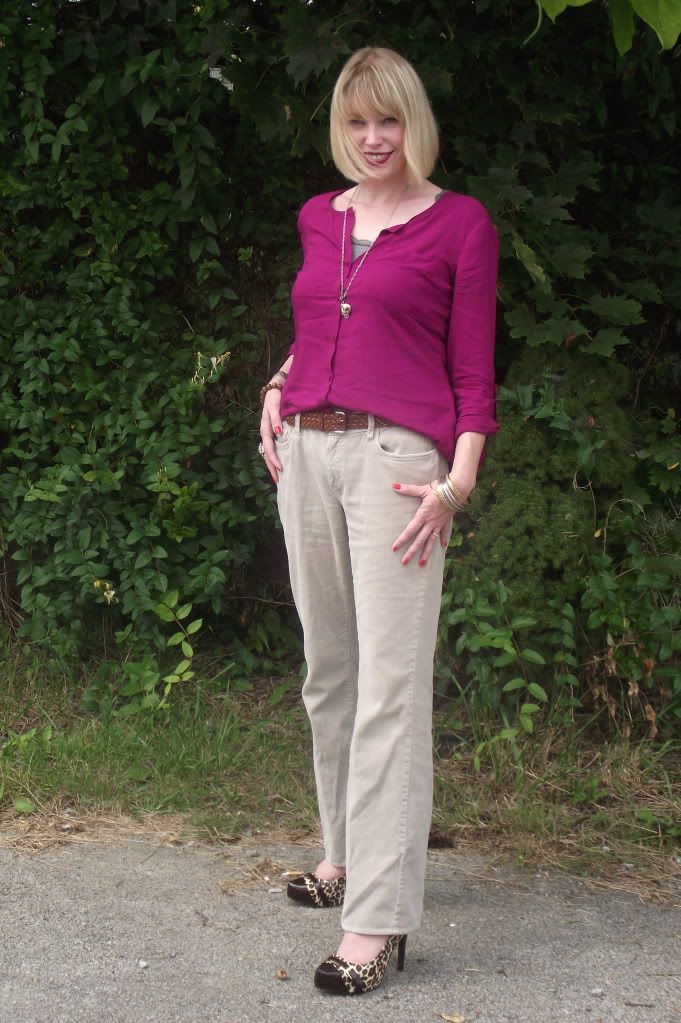 See how they are all saggy and strange in the area of precious bits? C'mon, take a close look, I'll wait.
See! I COULD be wearing a diaper under there! I suppose I could also be smuggling something in there too? oooh more mystery! Hence I chose these as my third misfit in the 10 and 2 Challenge. (Don't forget to go see Megan!)I picked them up several years ago and no, I didn't try them on! Sadly they are very comfortable corduroys, but I can't really leave the house in them. I did today, I actually wore these to do a presentation on bullying. I even asked participants why they thought I got bullied-a perfect opportunity for someone to point out that I appear to wear diapers, yet everyone was too gracious to mention it! To be fair, these pants are actually a size or two big now (I have mentioned that I hoard clothes right? doesn't matter if they fit or not!)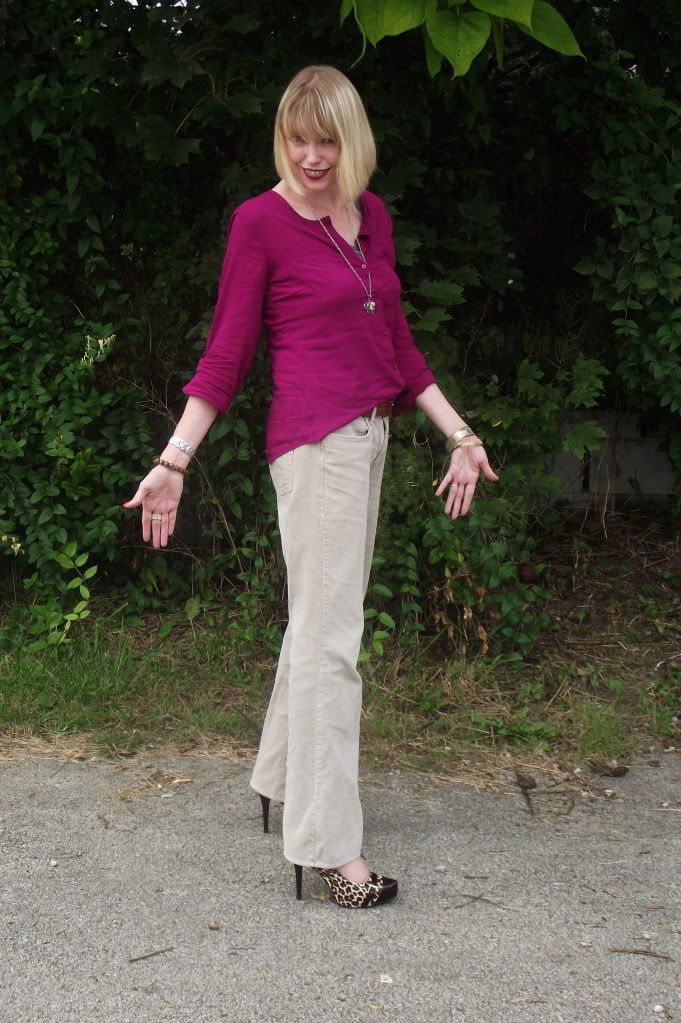 Blouse:Old Navy/Tank:Target/Mystery Pants:Jimmy'Z/Shoes:The Shoe Dept./Ring:Trendz The Salon Spa/Elephant Necklace:Ruche/Silver Bangles:H&M/Gold Bankles and Wooden Bracelet:Target/Watch:Eddie Bauer/Belt:Thrifted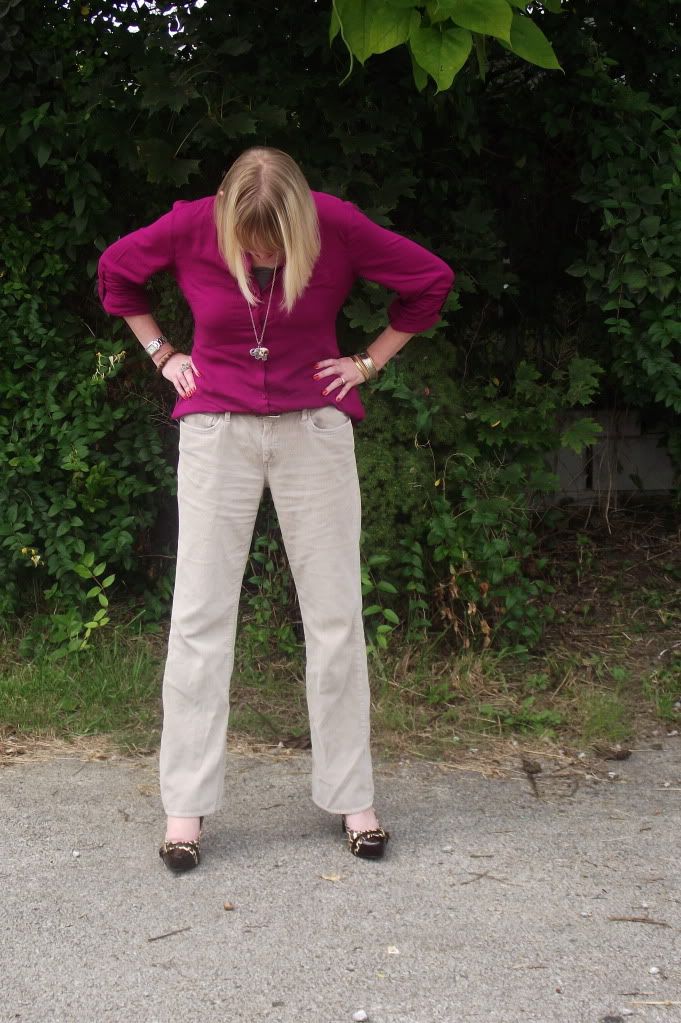 Yup, even princess saggy pants here can't make these puppies work. They're outta here!