In middle school, I had a French teacher who was probably in her 50's. She had this very slender frame and always wore long dresses. Her stomach always confused me. For most of the school year, I couldn't figure out why she hadn't given birth! Her slender frame was carrying a paunch that was highlighted by her dresses and she looked as though she was pregnant. Fortunately, I never quite got up the nerve to ask when she was due...I would have promptly discovered that she was in fact not pregnant and I'm sure I would have found myself failing French that year!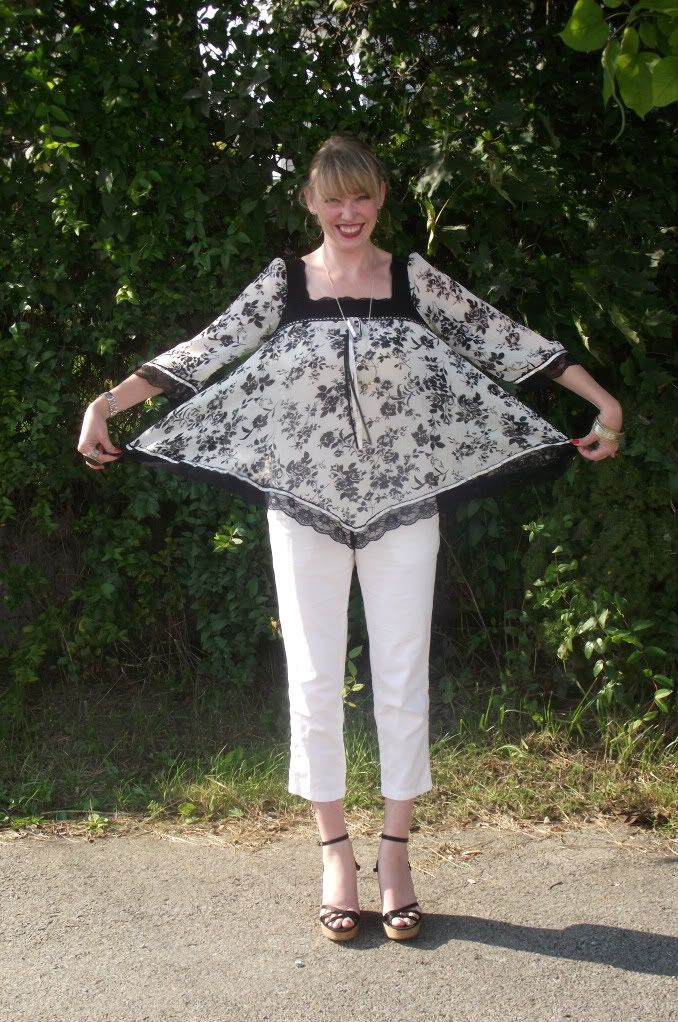 That is exactly what THIS misfit top makes me think of! I had no problem deciding which item would go next in the
10 and 2 challenge
I bought this puppy several years ago, and on the rack it looked all feminine and "flowy" and I liked the print. The first time I wore it, I knew I had made a mistake...I was terrified someone would ask me my due date. So, no, I'm not pregnant...I'm just the victim of poor choice (and never trying anything on before I buy). There will be no re-styling or tweaking with this puppy...It's outta here!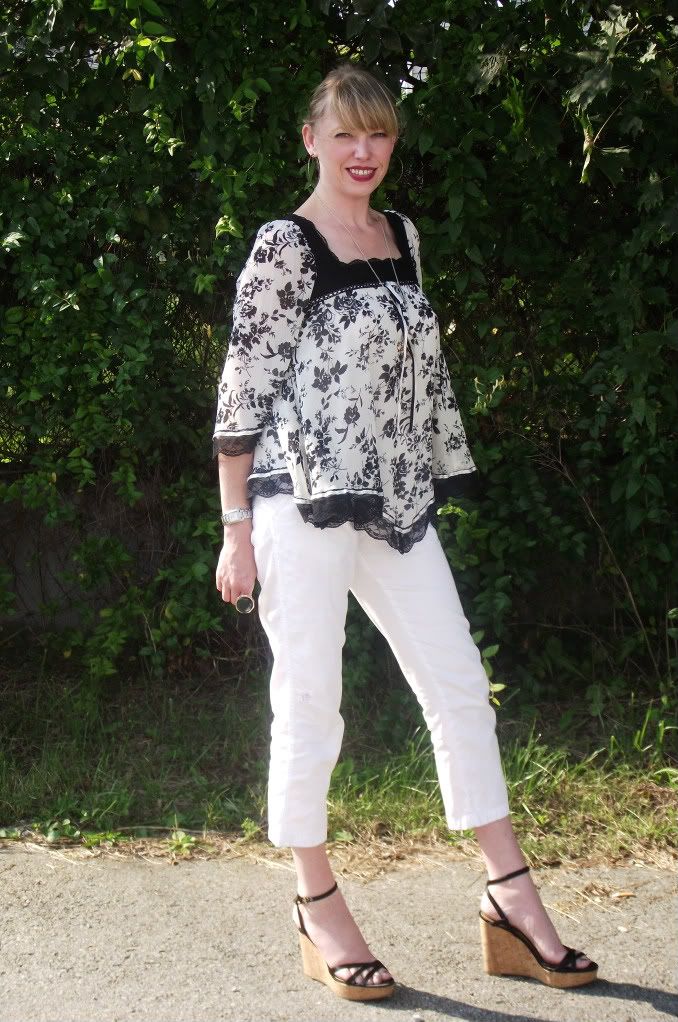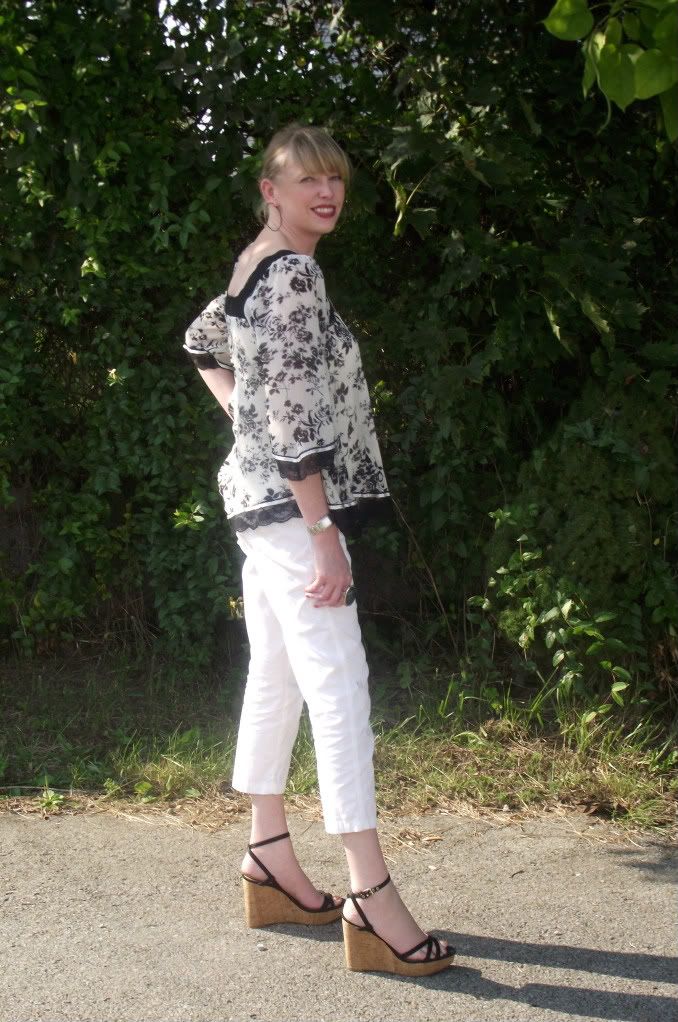 Blouse:B.Moss/Capri pants and Gold Bangles:Target/Ring, Necklace and Earrings: Ruche/Shoes: TJ Maxx