Quoting songs again...I know, but at least this time it's not Queen! Speaking of Queen, James and I went out last night and enjoyed Karaoke with friends...some may think it's lame, but I have a blast and if it makes me happy, that's all that matters!
So, there we are. James and I hanging out at the Youngstown Club and me singing my heart out to some Queen! As you can see, we only spend our time having fun in high style! LOL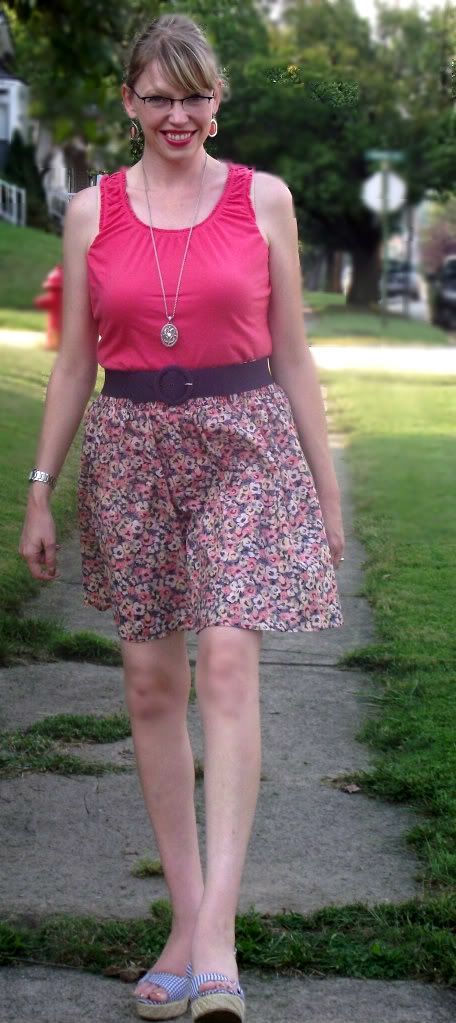 Meanwhile, it's in the 90's again today, but starting tomorrow temperatures will be dropping to more September-like numbers. I love fall, can't wait for fall, it's my favorite season and I'm ready to layer my clothes, see changing colors on the trees and drink apple cider! But, since it was so hot today, I felt as though I was getting a chance to say a final goodbye to summer...being aware that today will probably be the last humid 90+ day of the year. So goodbye summer...see you again next year!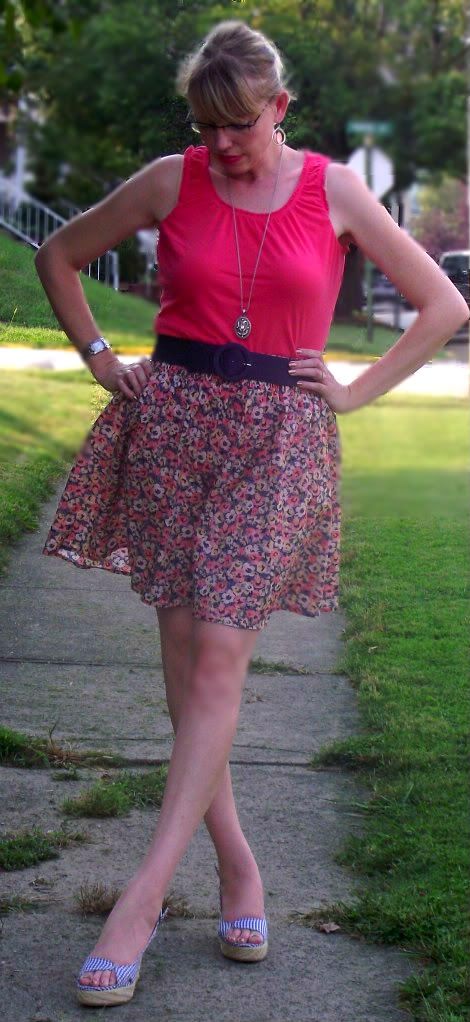 Shirt:Target/Skirt:H&M/Wedges:American Eagle For Payless/Necklace:Lia Sophia/Earrings:NY&Co.
To kiss summer goodbye, I felt it only appropriate to wear summer colors and take the opportunity to go sleeveless while I still can!