My day was spent at the hospital with my mom and sister. While my mom had surgery, my sister and I prowled hospital grounds, made fools of ourselves and garnered the occasional giggle from onlookers. What can I say, we are an amusing family! So pictures today were taken with my phone while we waited for mom in surgery.
The
misfit
is this sweater. It was an impulse buy while I shopped for my son's birthday over the summer. I saw it and thought how cute it would look with little short shorts at the end of summer. I forgot...I don't wear short shorts, and the world thanks me for it! So, since bringing it home, I think my daughter has worn it more than I.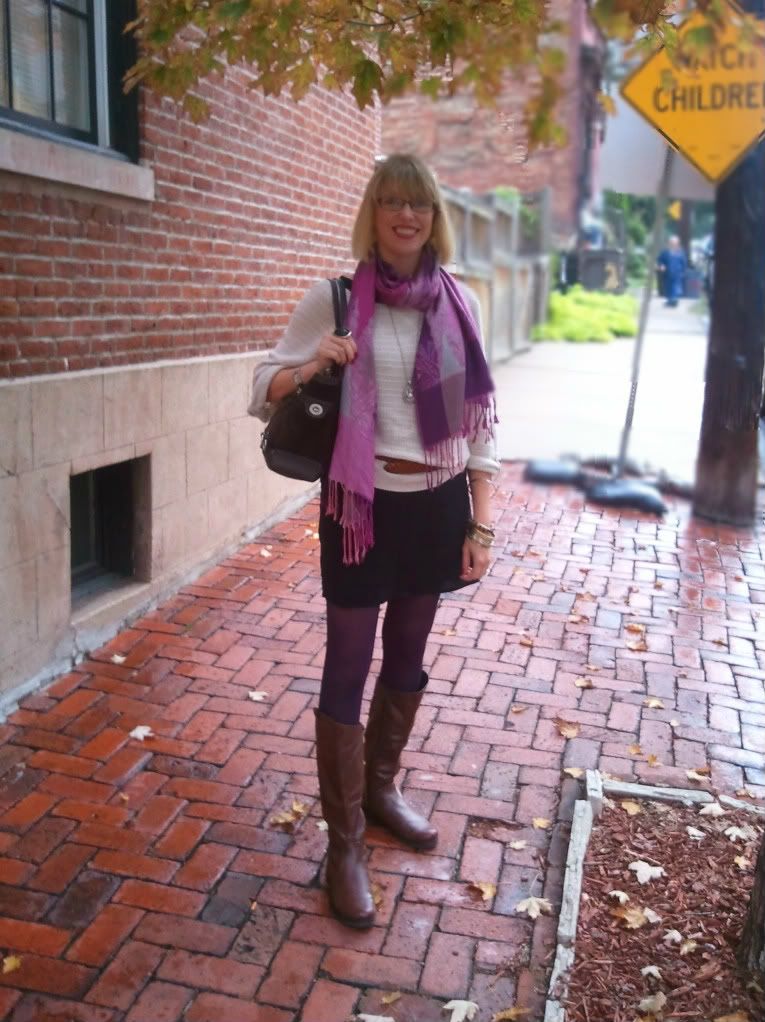 Sweater:American Eagle/Dress (Worn as skirt) and Ring:Ruche/Scarf and Boots: Ross/Purse:Coach/Necklace:Lia Sophia/Watch:Eddie Bauer/Belt:Thrifted/Purple Tights, Gold Bangles and Wooden Bead Bracelet:Target/Silver Bangles:H&M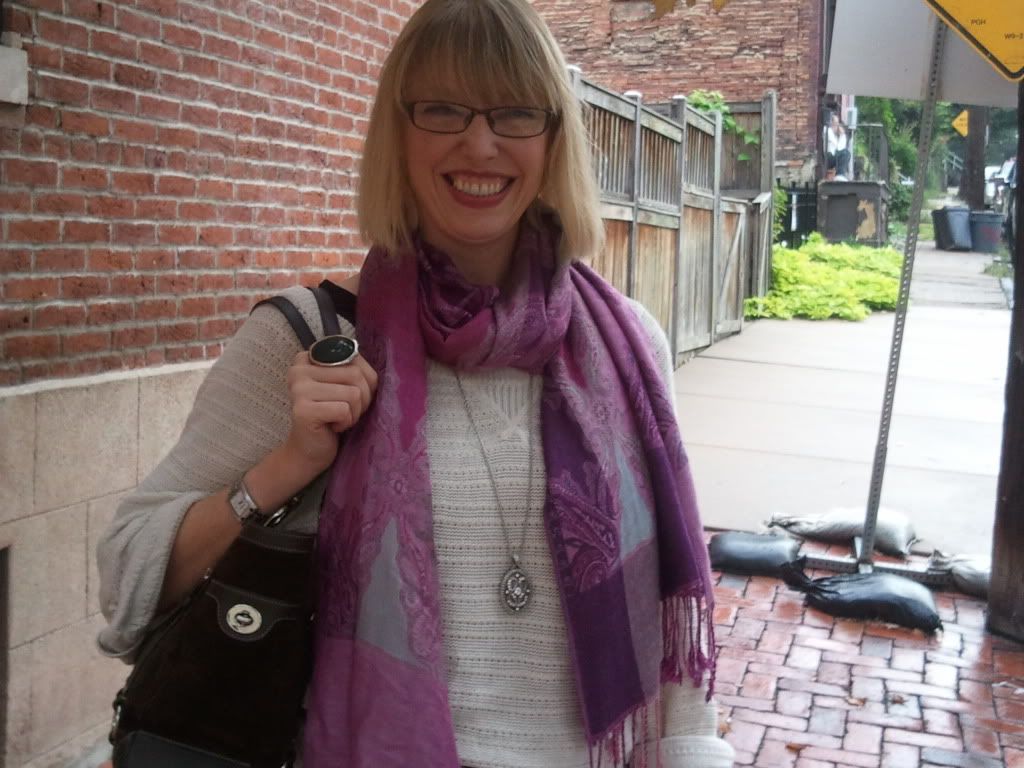 At first I wondered if this combination was a little too "busy," but I got tons of compliments from all the fabulous strangers at the hospital! Who woulda thunk it?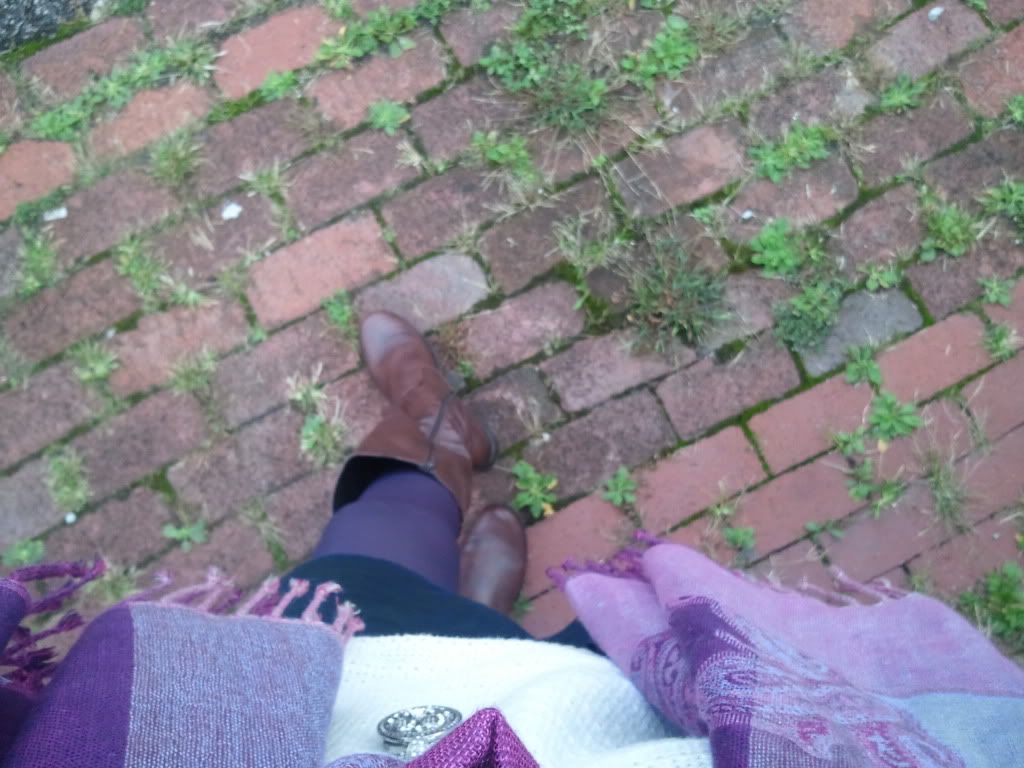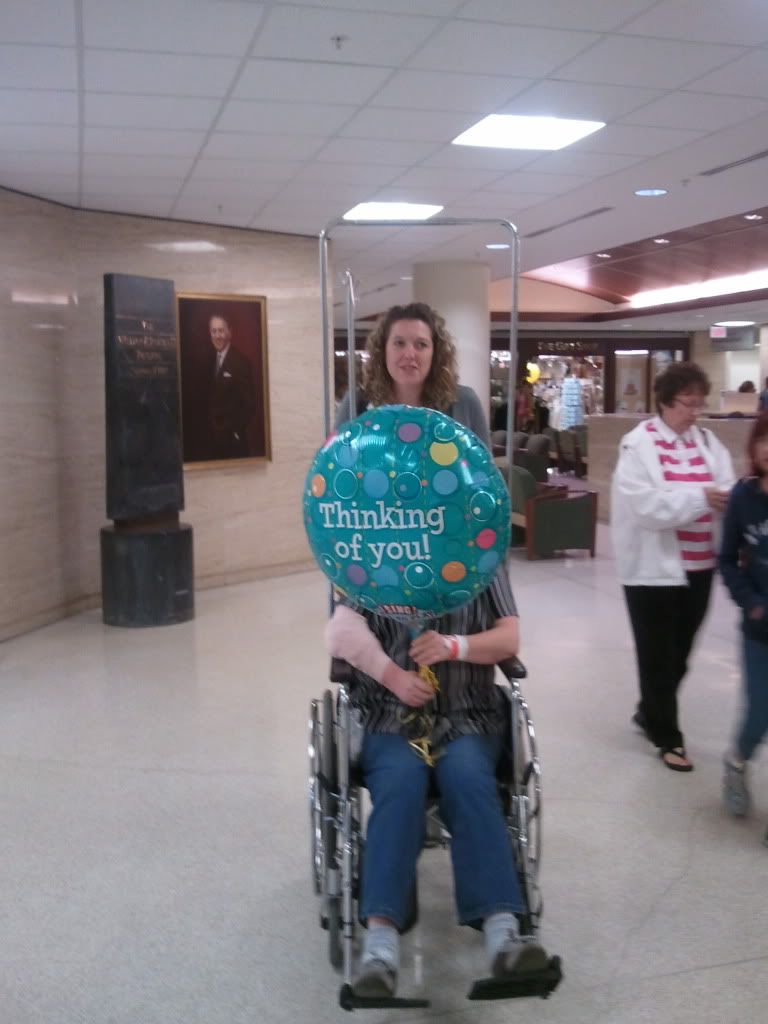 ...And, to put any worries to rest, my mom is well. There she is being wheeled out of the hospital by my gorgeous sister. I know, you can't see her face, but look at that awesome balloon! It sings! We spotted it in the gift shop and had to get it for mom, it plays "I'll be there for you" the theme song from Friends! Before giving it to mom, my sister and I may have run around the hospital singing to it. What can I say, we're two year olds! Amazingly, that wasn't the worst, or most embarrassing thing we did today!