While taking pictures today, Savannah kept referring to my blouse as "your pirate shirt"...wonder why it's my next misfit?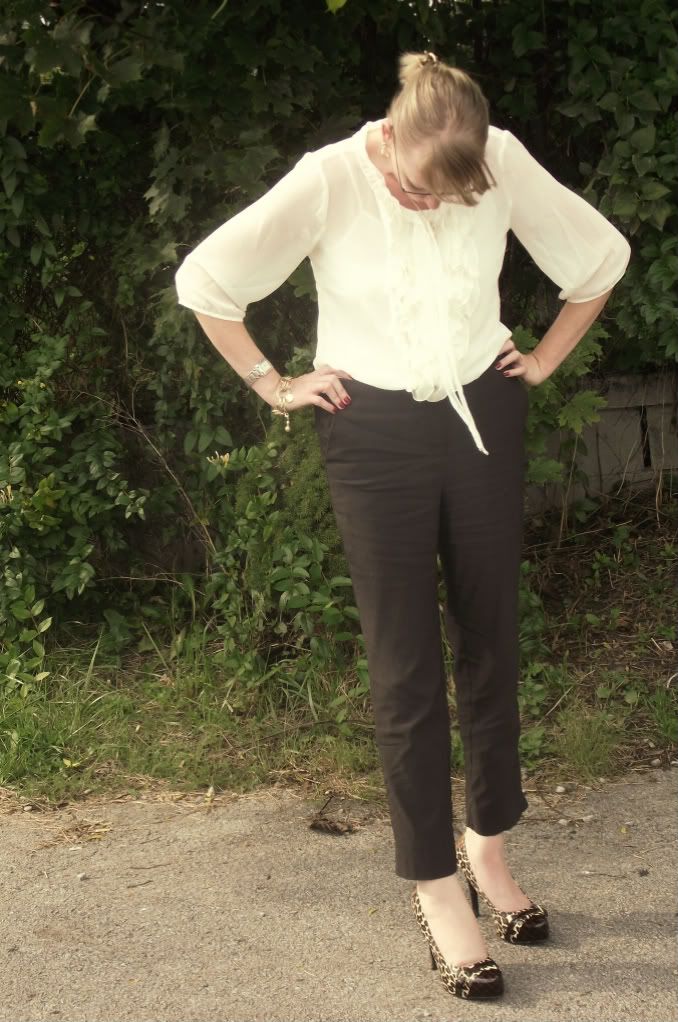 Blouse:Old Navy/Crop Pants:Ross/Shoes:The Shoe Dept./Earrings,Bracelet, Necklace: Lia Sophia
Not only does this blouse have a multitude of ruffles, but it also has a tie front...holy multiple trends combined batman! I actually like it...but it kinda reminds of that Seinfeld episode...ya know, the one with the shirt? Meanwhile, I think I want to wear these shoes everywhere everyday! I can't even stop at the gas station without getting buckets of compliments!
Don't forget to visit
Megan!