Yesterday I boldly pronounced that it was my last
misfit
...I fibbed, I'm throwing in a "bonus" item. Yup, just when you thought it was safe to return to fabland, I throw in more
misfits
!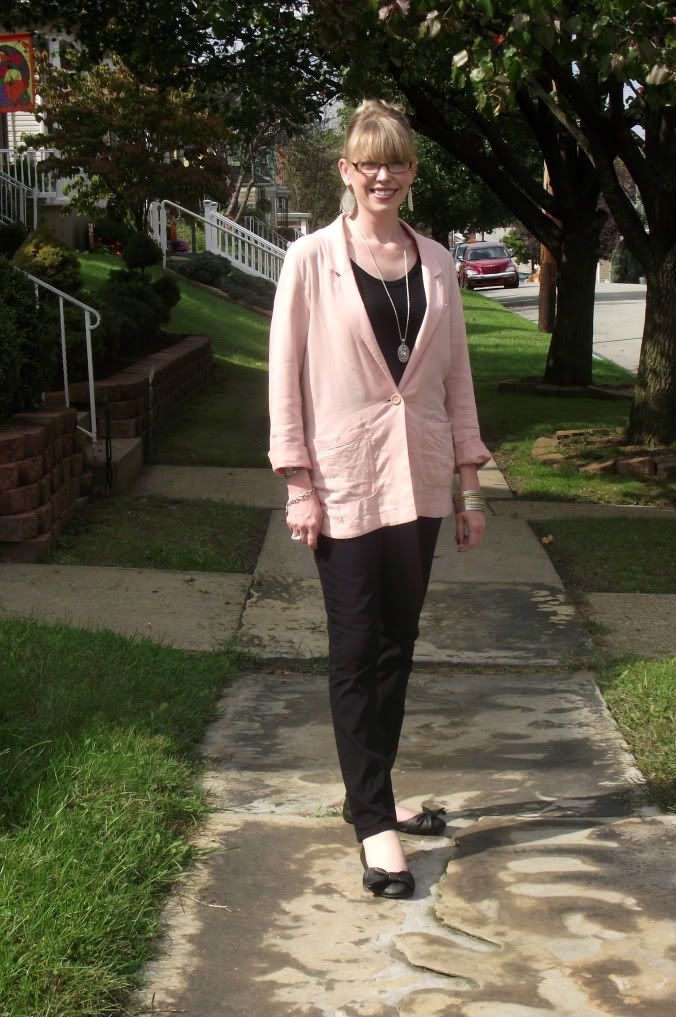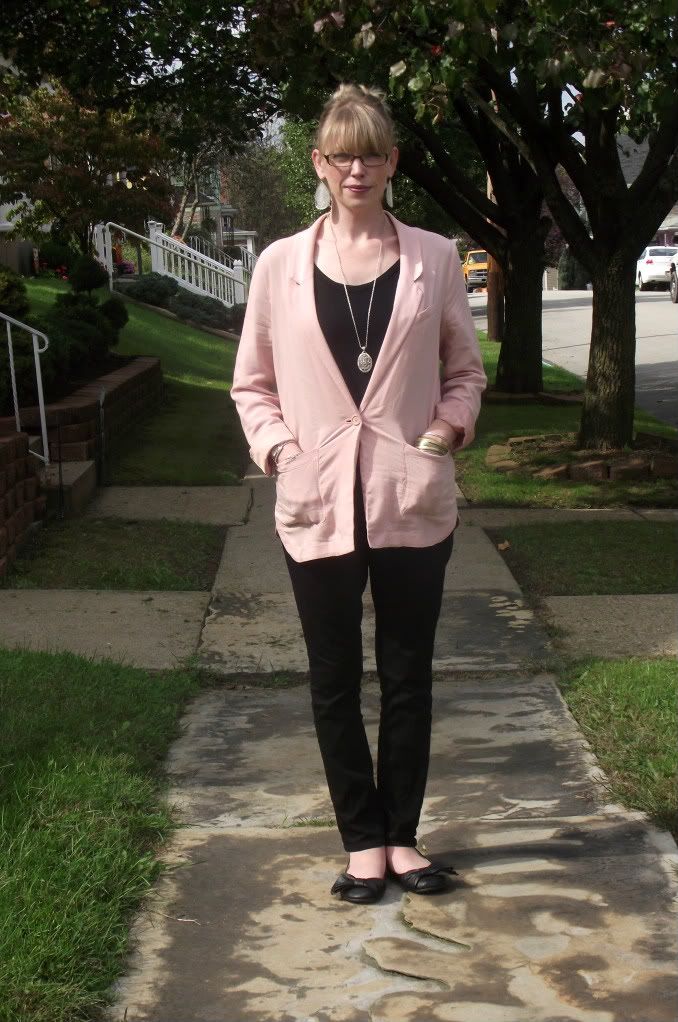 Pants, Tee, Flats, Earrings, Gold Bangles:Target/Blazer and Silver Bangles: H&M/Necklace: Lia Sophia/Toggle Bracelet: Tiffany's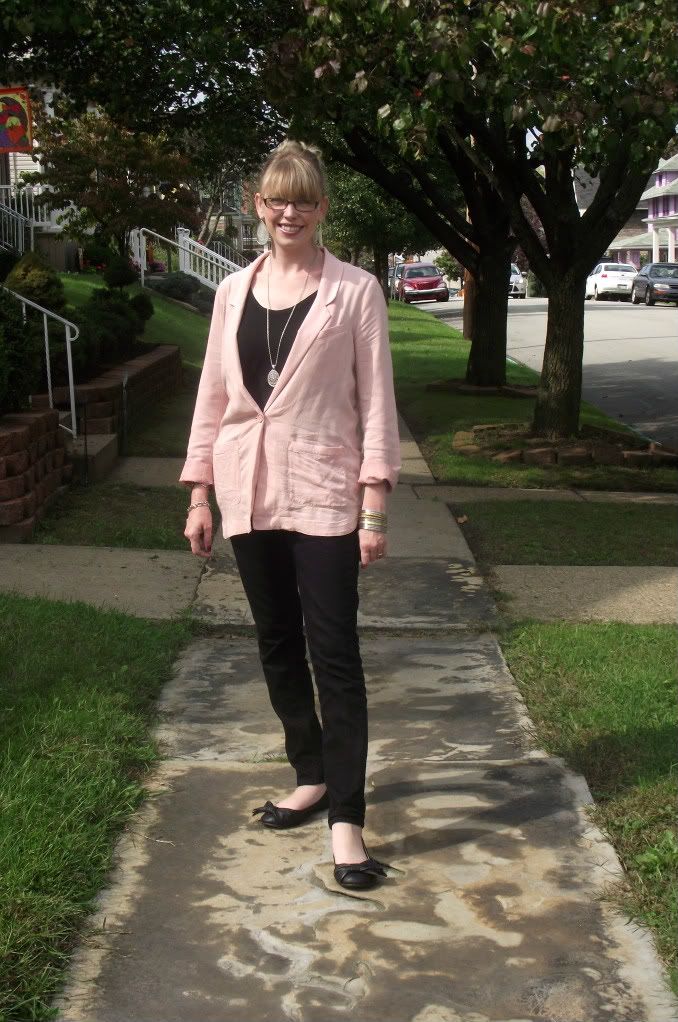 It's this blazer. It is really big, I mean, that's how it was designed, but when I brought it home and started wearing it, I discovered that I really "swim" in it. I also feel a little "Miami Vice", you know, Don Johnson and the rolled up sleeves on the odd bright blazers... I did wear my little black bow flats again today, and I have to say, even though the blazer is big, this was all easy to pull together and comfortable while I ran errands today. So I don't know..maybe I can make the blazer work? I have two items that I'm definitely donating after doing the
10 and 2
..I'm not sure if I should add this to the pile?