The
BDIB
challenge this week is to display our best arm party! Since I LOVE jewelry, this works for me! I think it was Coco Chanel who said before leaving the house remove one accessory....I say add more! While I answered the
BDIB
"call to arms" and decorated my wrist, I was pretty simple with my outfit choice today.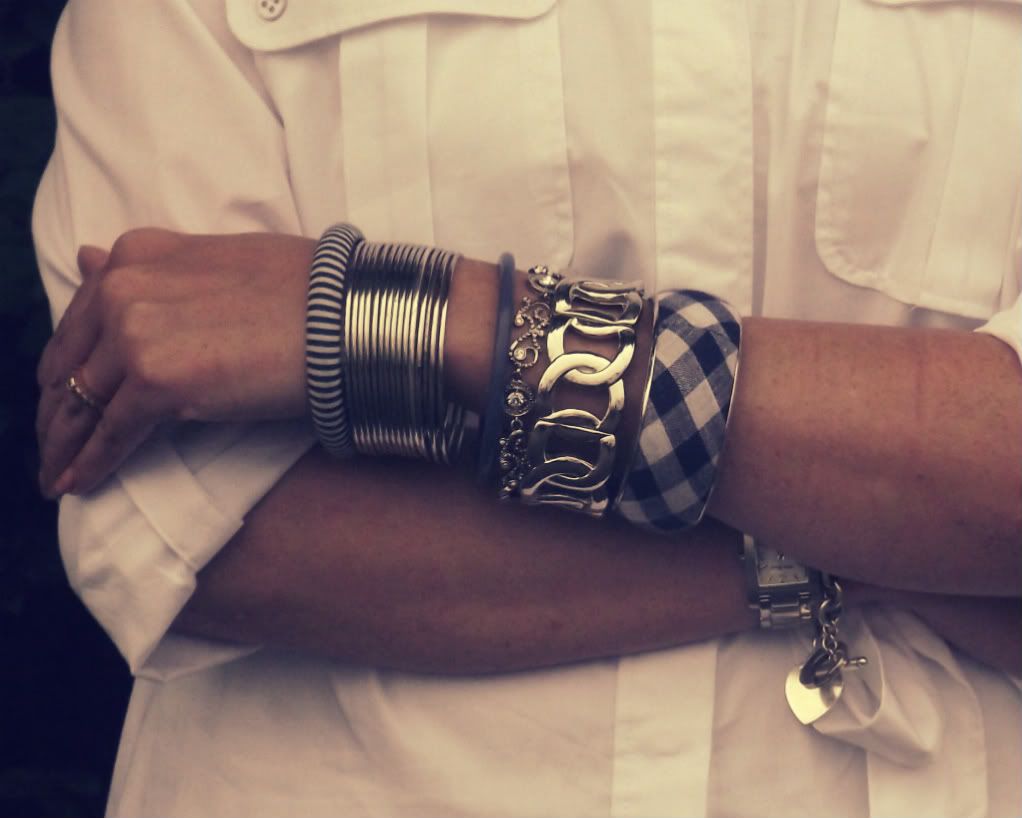 Bangles:H&M/Sparkly Bracelet:Target/Toggle Bracelet:Tiffany/Watch:Eddie Bauer (gift)
I was doing back to back trainings all day, and wanted to be comfortable and simple. Nothing is simpler than a crisp white button-down! By the way...I say this all the time on facebook and to friends, I have the best jobs! I got paid to talk a bout sex (well sexuality) all day! I think they should start playing Salt N' Peppa's "Let's Talk About Sex" every time I enter a room...that would go nicely with the applause I hear in my head!
Button down and Flares:NY&Co./Shoes and Earrings:Target(I swear these pumps are all I wear anymore! I promise I have tons of other shoes!)