I don't know if it's the cut of the dress or the flowery necklace, but today's ensemble makes me feel "girly."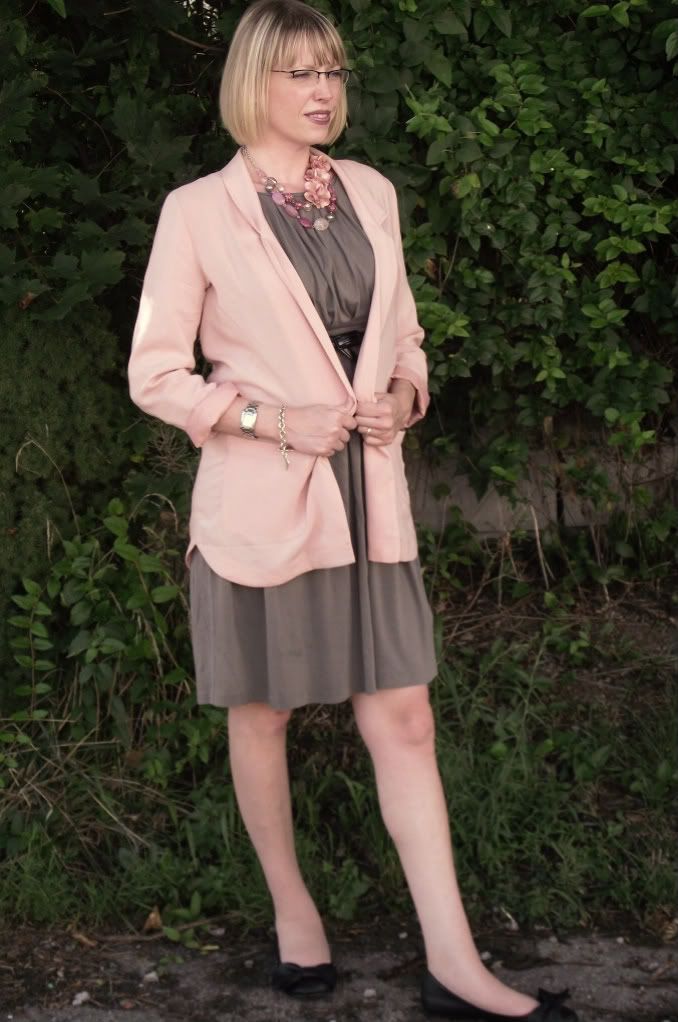 I also love the combination of this grey with that shade of pink! But since it was so hot again today, the blazer was only on while indoors!
Dress:Banana Republic/Blazer:H&M/Flats:Target/Necklace:NY&Co./Bracelet:Tiffany/Watch:Eddie Bauer (gift)/Belt:Kohl's(came with another dress)
Because it's Monday, and I've been in my car all day and I'm tired, I have no wit at the moment...so here is a pic of some sisterly love!
On Savannah-Skirt:American Eagle/Tank:Aeropostale
On Ashton-Dress/H&M (yes, it's the same one she has worn multiple times...I swear she has more clothes, but the child dresses herself and she's a creature of habit).
P.S. Thank you so much to all you fabulous readers! your comments are so lovely, and there are more readers everyday!
P.P.S. If you're not following yet, go for it! <3