I spent this afternoon with my mom and daughters at a jewelry party hosted by Kristy (a.k.a Mastercard). Oh my goodness, this stuff is beautiful! So of course I somehow ended up scheduling a party at my house in September! Here's what I was wearing for said bling bling party...
Ashton just loves being in these pictures! this time, my chihuahua Gizmo got in on the action too!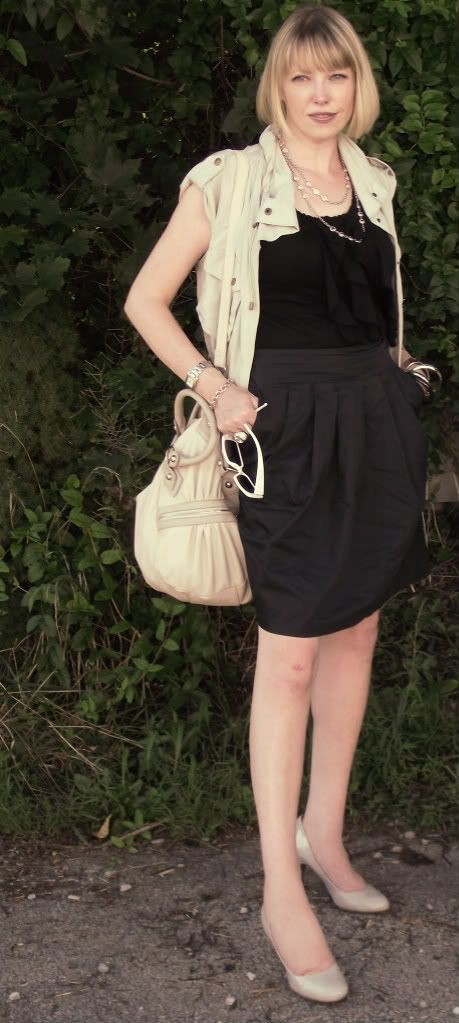 Blouse, Shoes, Cocktail Ring and Necklace:Target/Safari Vest: NY&Co/Pocket skirt:Banana Republic/Watch:Eddie Bauer:Gift/Cuff:Gift/Bangles:borrowed from daughter/Toggle Bracelet :Tiffany /Purse:Big Buddha, and Sunnies: via nd Trendz The Salon Spa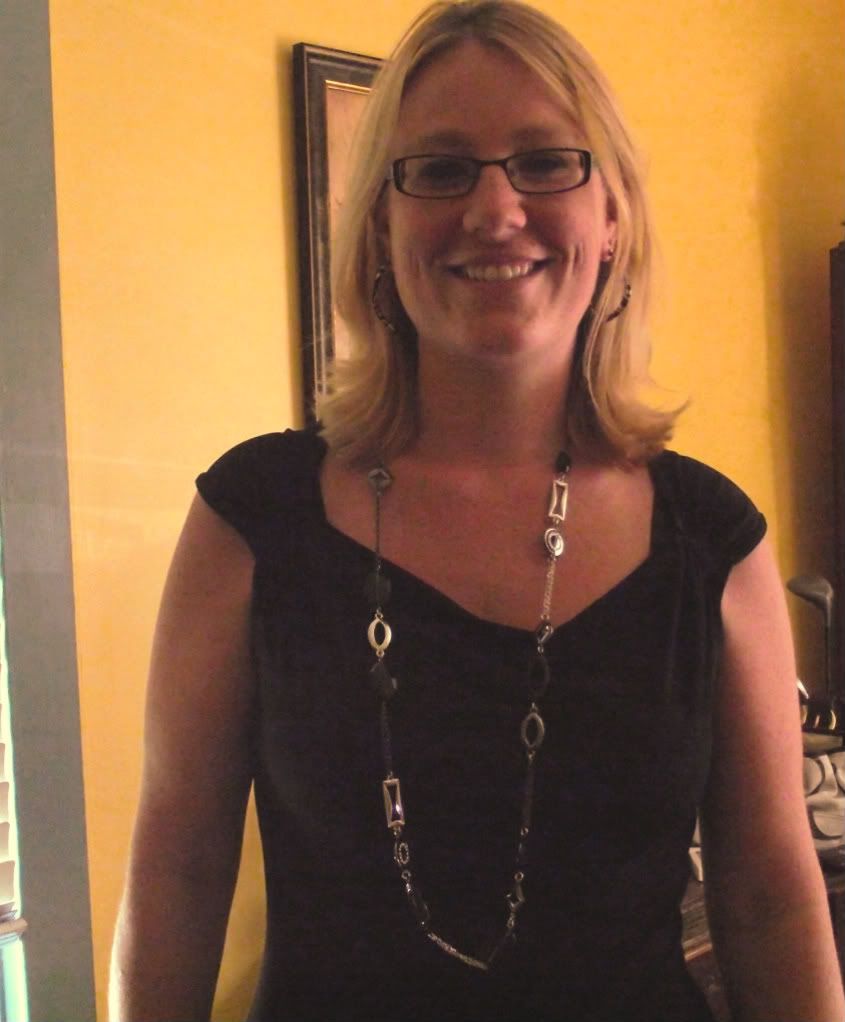 She is the
Lia Sophia
rep. who showed all the fabulous pieces! After taking a look today...and OK I placed an order or two...I highly recommend!