"...Im havin such a good time, Im havin a ball!" Yes, I am quoting Queen again! Life is just so sweet! I awoke early this morning, to this rainy, peaceful, quiet Saturday. No one else was up in the house and I sipped my coffee while listening to the rain hit the windows and the birds quietly chirping. It was such a peaceful morning! Then, at an extremely early hour for a Saturday, the mailman delivered two, yes two packages! One was my necklace from
The Shine Project
, the other a new dress from Rouche! It was wonderful! I knew immediately that today would be a great day!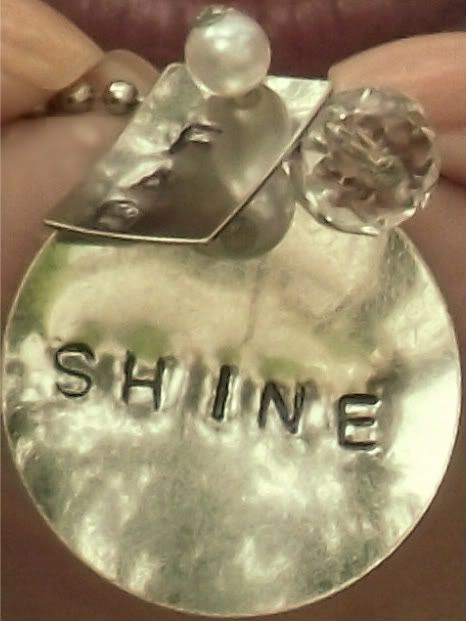 See, here's my necklace! The other piece says FAB! Isn't that great. Tucked inside the package was Ashley's card and on the back it reads "Go ahead, let the world see you SHINE"! Truly, can you think of anything better? So, if you haven't, go visit the
blog
, and you can also stop by
The Daybook
, where there is a Shine Project Giveaway!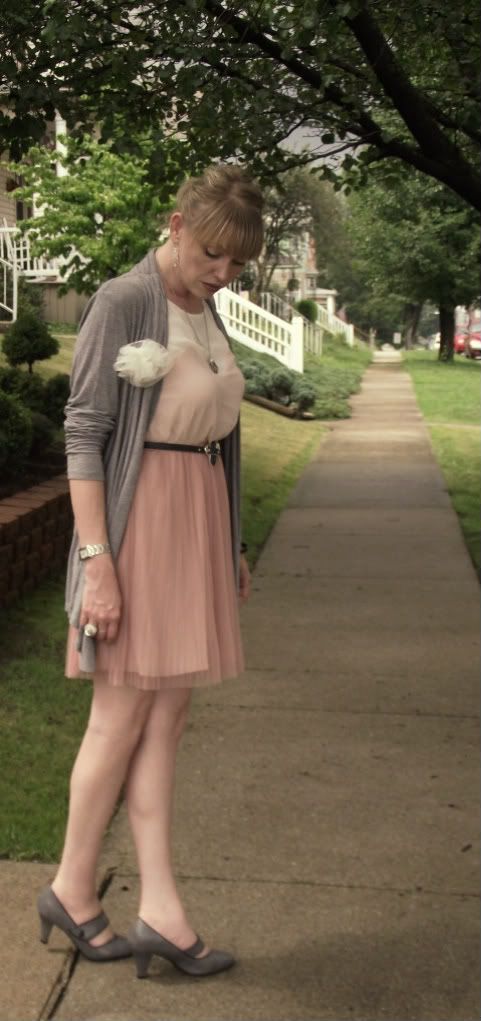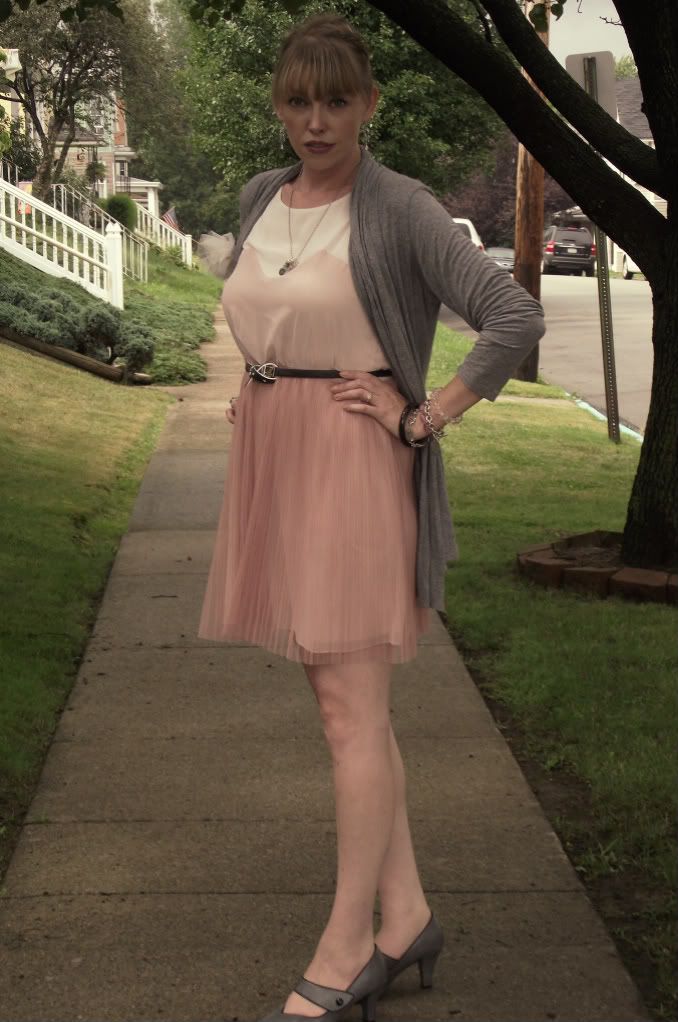 ...And here's my dress! Isn't it fabulous?!!!! I have multiple ideas in mind for styling it through the winter! I can't wait to try it numerous ways!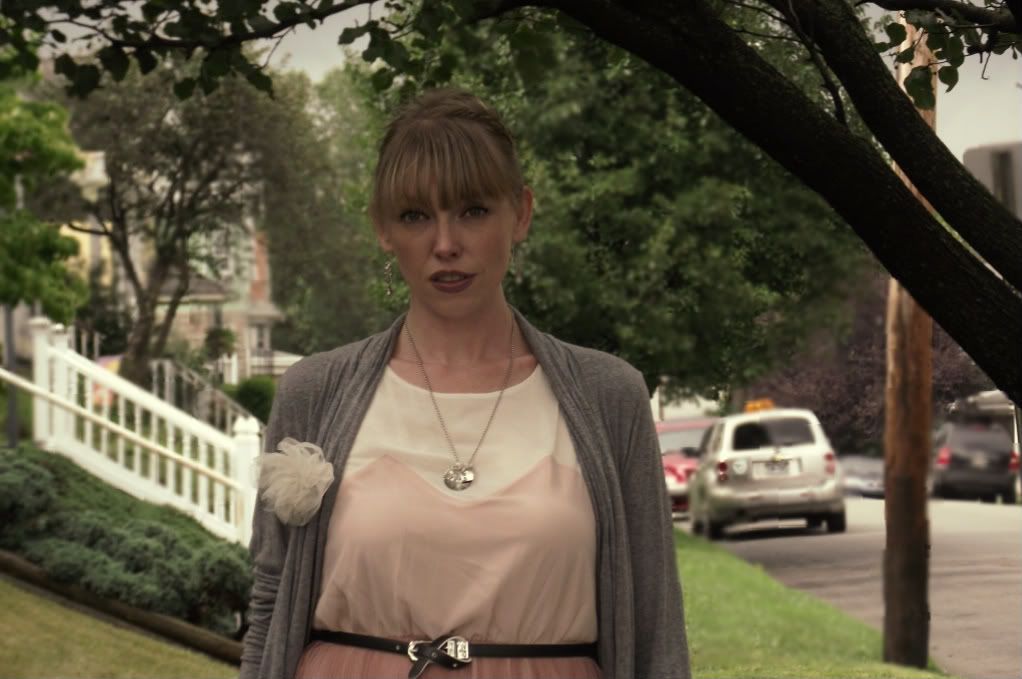 Dress:"Thulian Pleated Dress" Ruche/Flower Pin (borrowed from another top):Ruche/Cardigan, Belt and Shoes:Target/Necklace:The Shine Project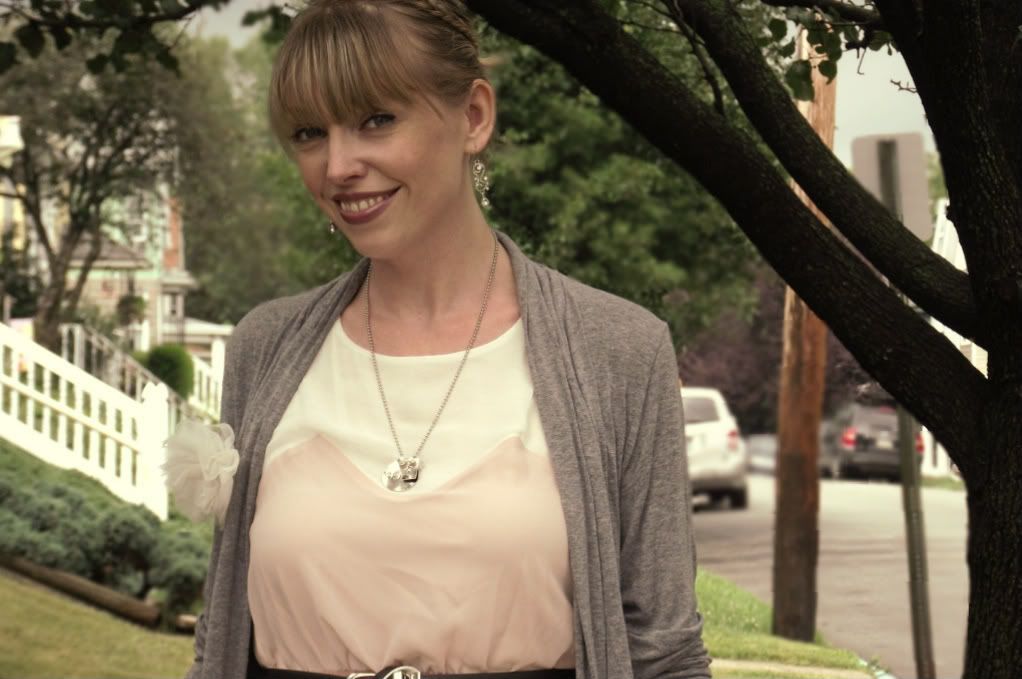 So...really, I could not have been in a better mood today! That was just my morning! After I got ready, I took Savannah to get her hair done. She has been begging for years, and I've always said no, thinking she's too young, it's too costly, she'll ruin her hair etc...Savannah was starting to soften me to the idea when I saw
this post
from Keiko Lynn and I caved!
So,Savannah and I rode to the salon, singing to all my Queen favorites as she giddily anticipated finally expressing herself the way she wants to! Take a look at this!
My pictures don't do her justice! It looks amazing, and she even has a feather in it! I have to admit I'm jealous! I would love to at least have a feather put in my hair, but I think I'd quickly be unemployed and since I have to pay for Savannah's hair, that's probably not a good idea! Savannah was smiling from ear to ear in the chair, and everyone was watching in amazement as her hair was transformed! What a great afternoon! Thanks to Stefanie at Cristo Bello who helped Savannah decide what to do and then spent hours today creating this look! Incredible!
So, I'm still singing Queen in my head "I'm floating around in ecstasy, so don't stop me now!" And Savannah is at the mall to debut her new hair to all her friends. I am either the coolest mom ever or a horrible parent for letting her do this. But I think Savannah and I are both voting for coolest mom ever!