Dressed in a neutral pallet, I decided to name this post Switzerland (get it?)-tee hee!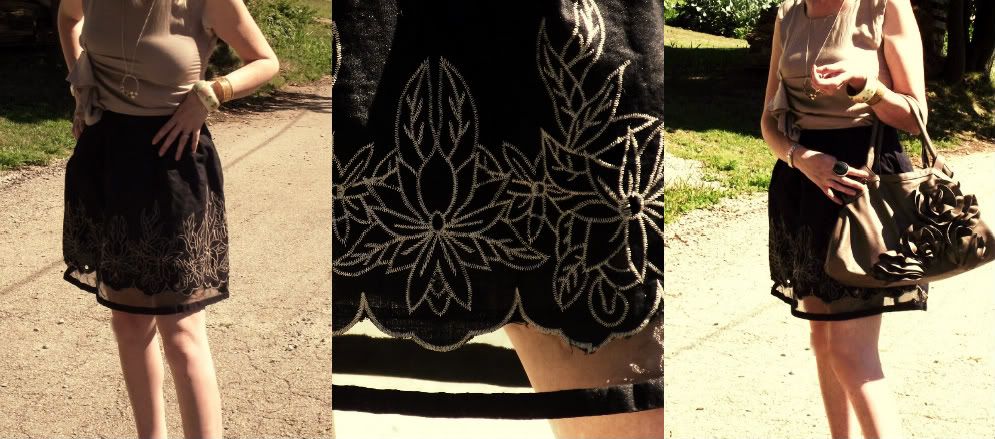 I love that I'm covered from practically head to toe in flowers, yet it's all so subtle,one may not even notice until close inspection.It's like I'm a magician! Well, OK not really, but let's not quibble over details!
Almost this entire outfit comes from
Ruche
...what can I say? they are one of my favorites!
Shoes:Target/Skirt, Blouse, Necklace, Purse, Ring, Flower Cuff:
Ruche
/Gold Cuff:B.Moss
Psssst: yup, you, click on one of these pretty pics to follow!