Why yes...I did just quote Queen again! you're welcome!
Today the family and I took a short trip to Ohiopyle where we cycled, swam and ate! It was a lovely day even though my oldest chose not to go...cause he's too cool. That's Ok we'll get him next time. You may notice from the pics that Ashton is wearing the same H&M dress she wore several posts ago, but it looks a little different. Well, that would be because fabby over hear accidentally turned it pink and blue! Look, I do laundry for five people on a daily basis, two of whom are teens and change numerous times in one day! I do plenty of laundry the only casualty of which is the odd missing sock! So I'd say I'm not doing too bad! Besides, I think Ashton has decided she likes it better in pink...and, you're welcome!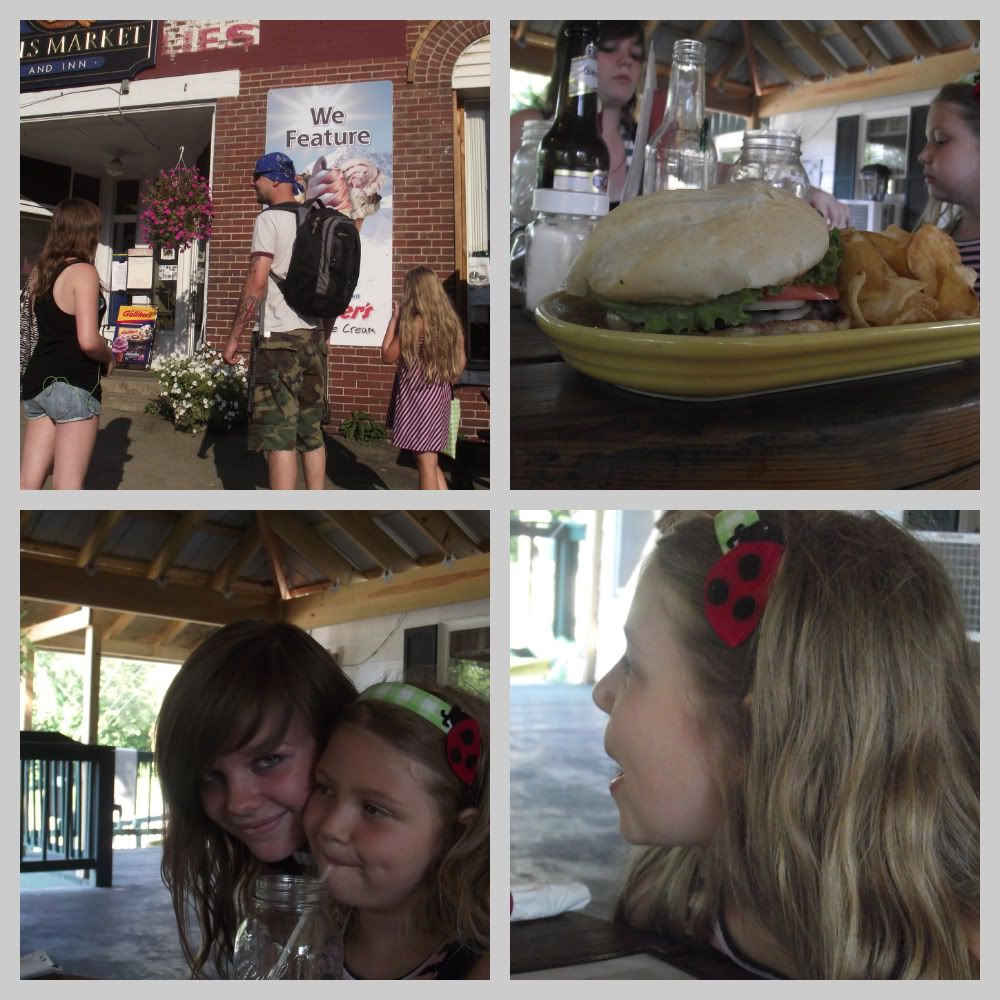 Let's pause for a moment...this guy, In this picture up here? Man of my dreams, best partner ever, James...continue....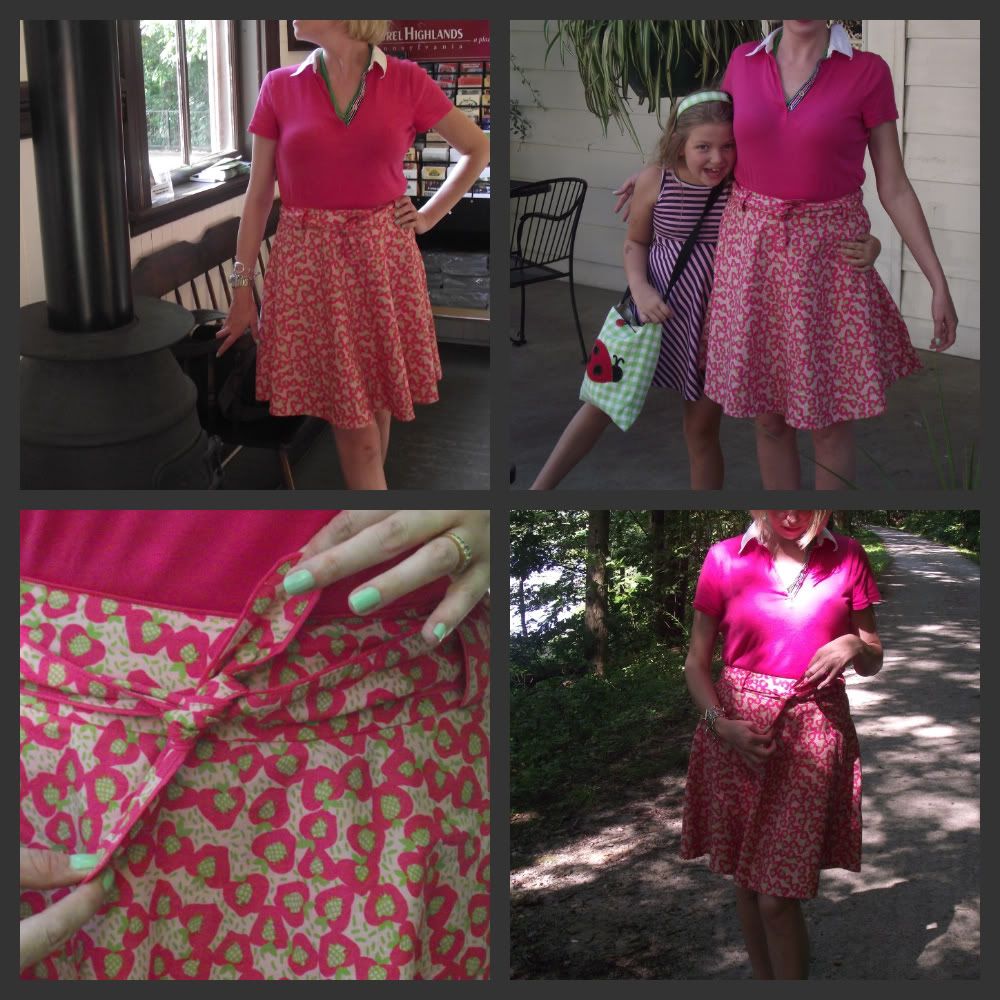 On me: Skirt: thrifted/Shirt:Kohl's/Bracelets:Tiffany and Kohl's/Sunnies:Trendz The Salon Spa/Shoes;Speedo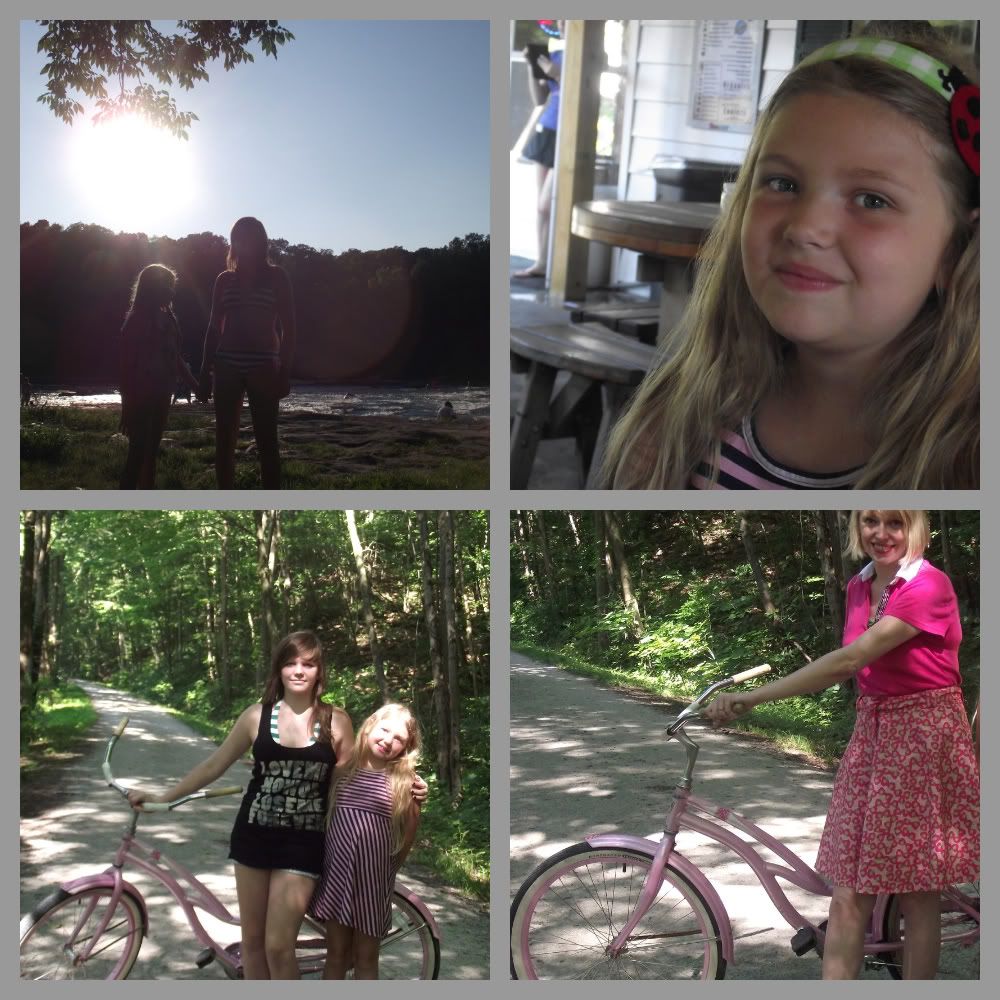 On Savannah: Tank:H&M/Shorts:Aeropostale?Bathing Suit:Target
On Ashton: Dress H&M (altered by me...accidentally)/Flip Flops:Adidas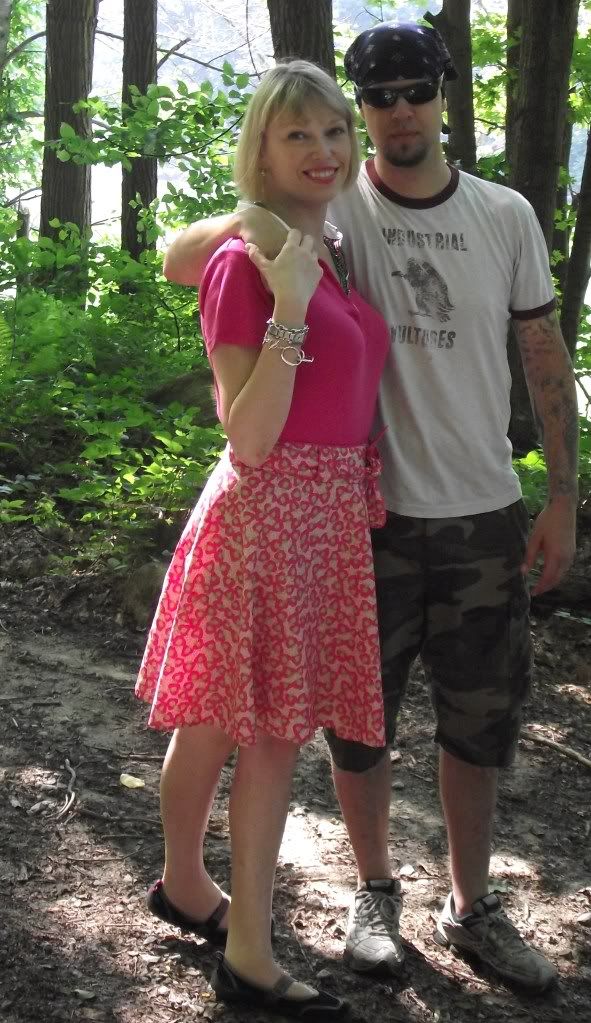 On James: Army Issue Pants Cutoff By James (Yes, he used to be in the Army)/Tee:old Navy/Shoes:Finish Line