Follow my blog with Bloglovin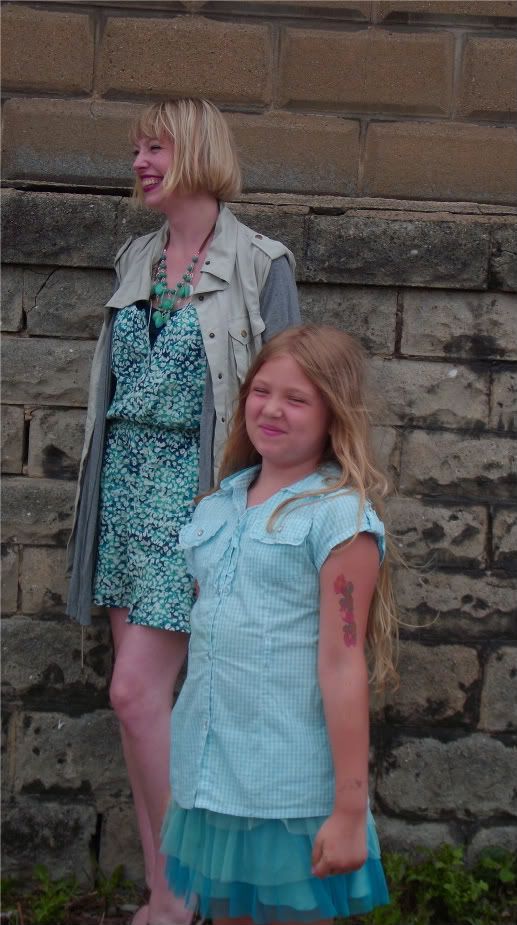 Here is youngest, Ashton, who loves to have her picture taken...don't worry about the tattoo, it's a press on, Ashton's current obsession!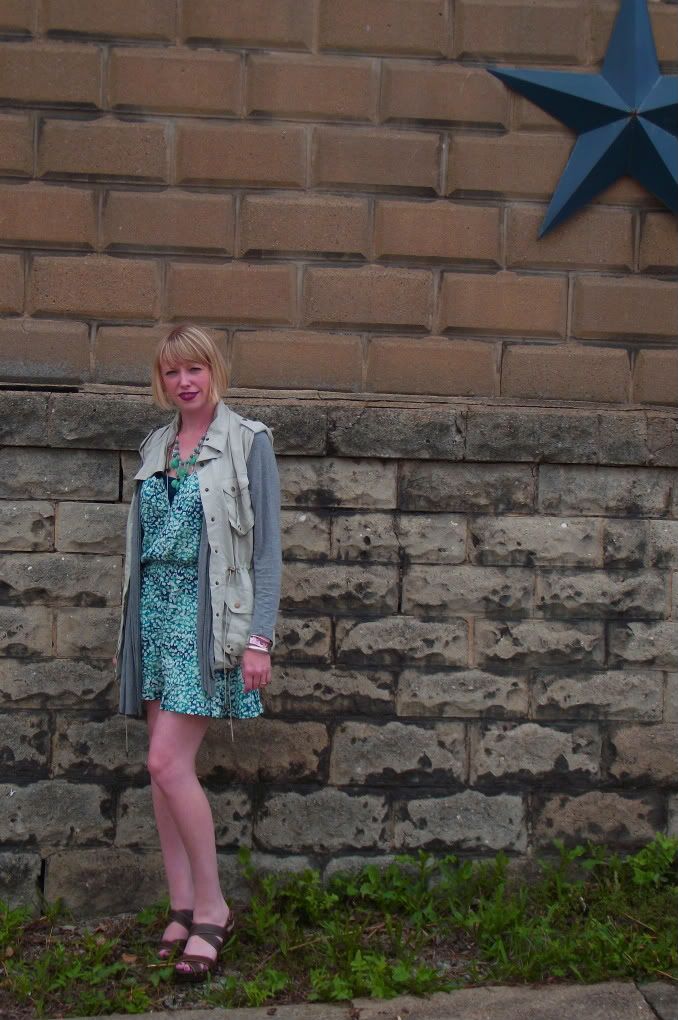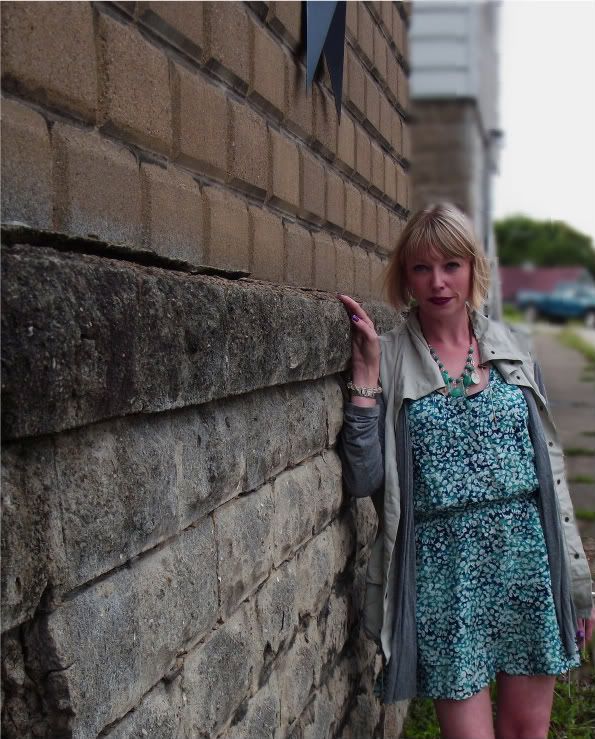 Dress DKNY/Cardigan, Target/Vest, NY and Co/Necklace, thrifted/Shoes, Kohl's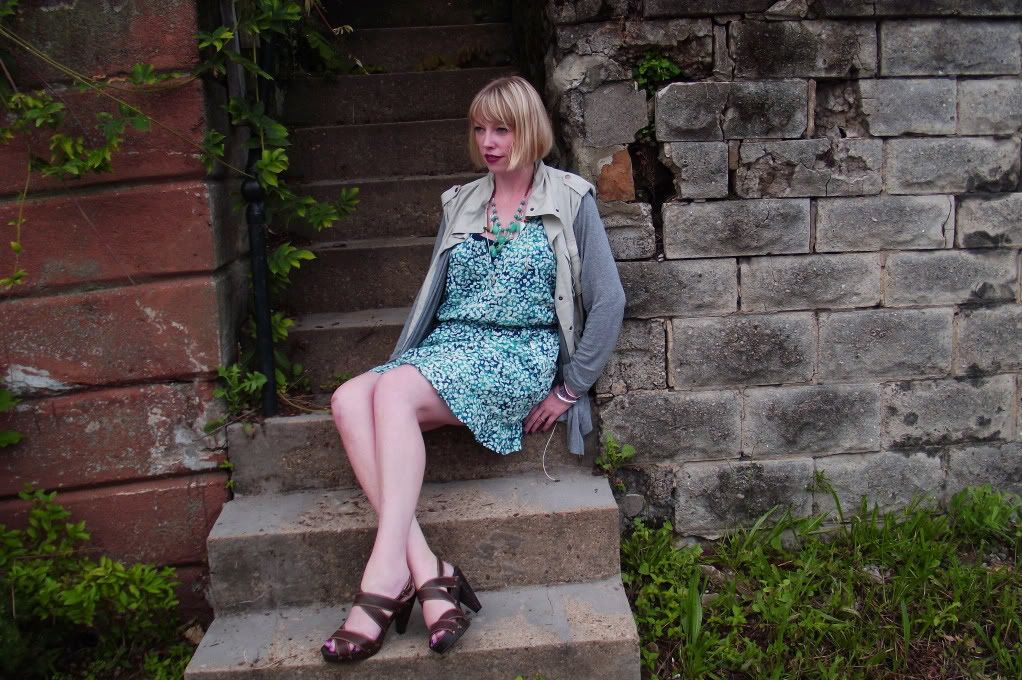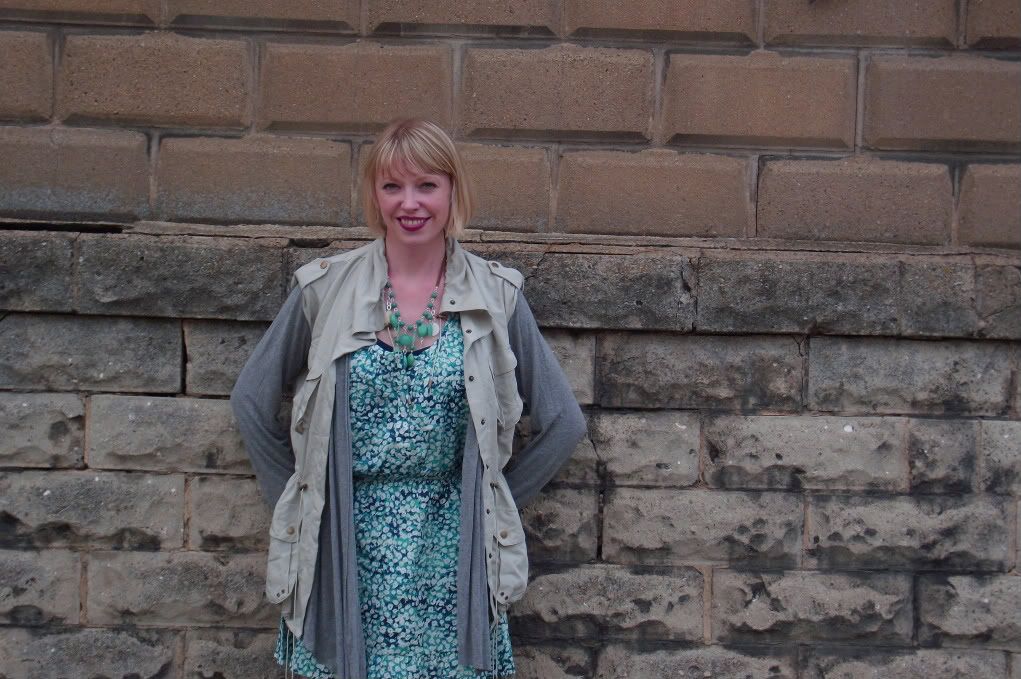 I was on my way to work this morning, and it is a lengthy commute to job #1 office, when I came to a red light. So, I stopped of course. Next to me was a large truck, and as I was sipping coffee singing along to "mmm Bop" (yes, that's right, mmmm Bop....I'll wait while you laugh, but don't lie you know you like it!), I noticed the driver of the truck was staring down into my car...at MY legs! You see as I'm driving in my car all by myself, I don't pay attention to how high up my skirt may ride because, well, it's just me in there. Turns out it had ridden up pretty high, so high it was just shy of revealing what I ate for breakfast! It wasn't revealing what I ate for breakfast, but it was showing a lot of leg. That man was ogling my legs! he noticed that I saw him and continued to stare. My first reaction? "Ew trucker man, I am not an object for you to caress with your eyes!" (this statement may have been followed with a graphic gesture of some sort...but I'm a lady. Ha!) My second reaction? "that's right big daddy, get an eye full, this body gave birth to three children and I'm still yummy." (OK so I'm not competing with any hard bodied 21 year old, but I'm not so bad considering!). I guess I should have been ashamed of my second thought, but ya know what? I'm owning it. Stare away boys, someone has to!