Anyone who knows me should not be surprised that I am already invoking Queen songs! Ahhhh Freddie, lots of love to you in Rocker Heaven baby! But really, it's an appropriate title right?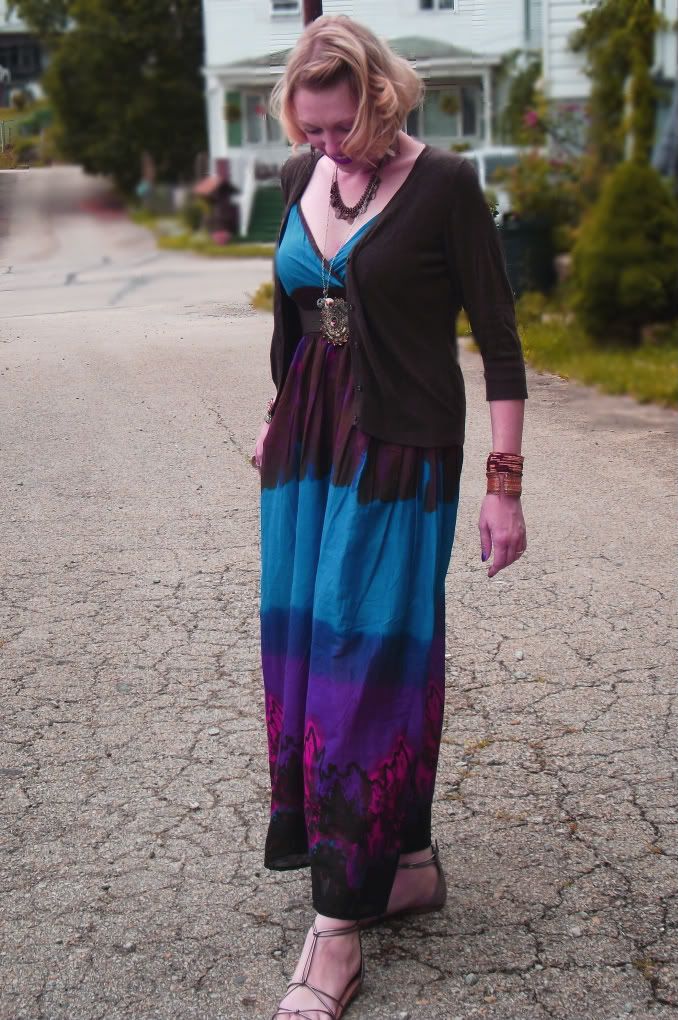 I mean look at this dress! If it's not bohemian, I don't know what is! I'm not, I mean I like my lipstick and showers too much, but this dress lets me pretend for a day!
Dress, Pink Apple/Sweater, target/Belt, Elephant necklace and Ring, Ruche/Left hand bracelets, earrings and necklace, B. Moss/ Right hand Bracelet, gift from Dad and Carol/Shoes, Payless
Isn't this dress just the best combination of colors? I have to say, I am loving it, and it's so comfortable! Which is good, because I'll be wearing it tonight for Karaoke (yes, I really am THAT cheesy!). I will be singing my heart out to none other than?
You guessed it! Queen!