While reading my InStyle Magazine over the weekend, I started to admire some pictures of Clemence Posey ala vintage, and then I saw a pic of her in a Brooks Brothers nautical stripe sweater and a linen skirt, and it struck me that I had similar items in my closet! So here is my attempt at her outfit!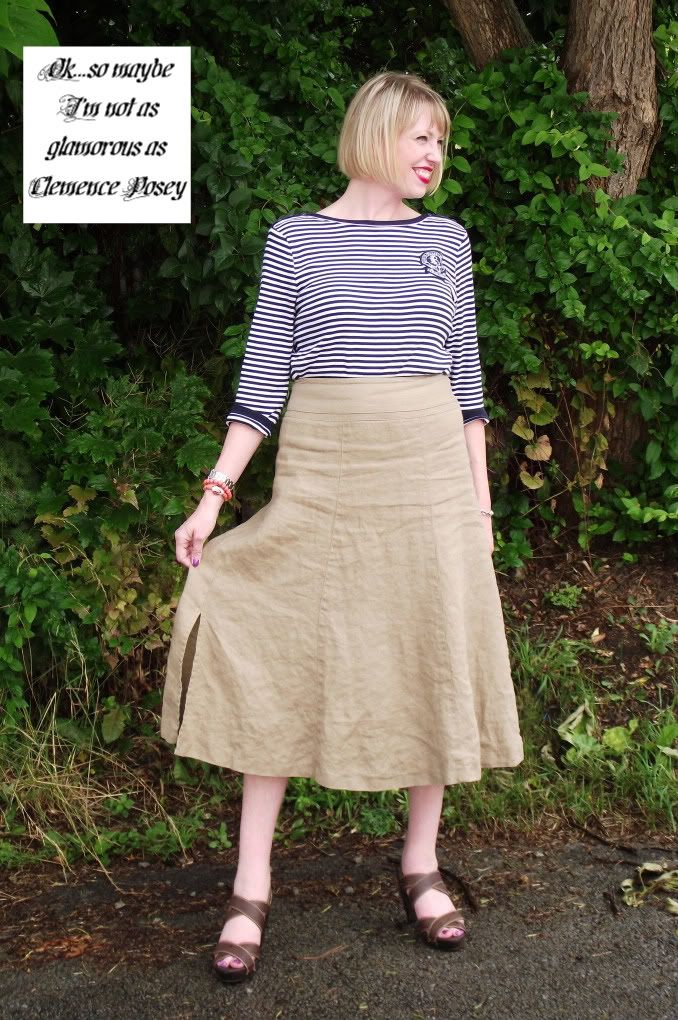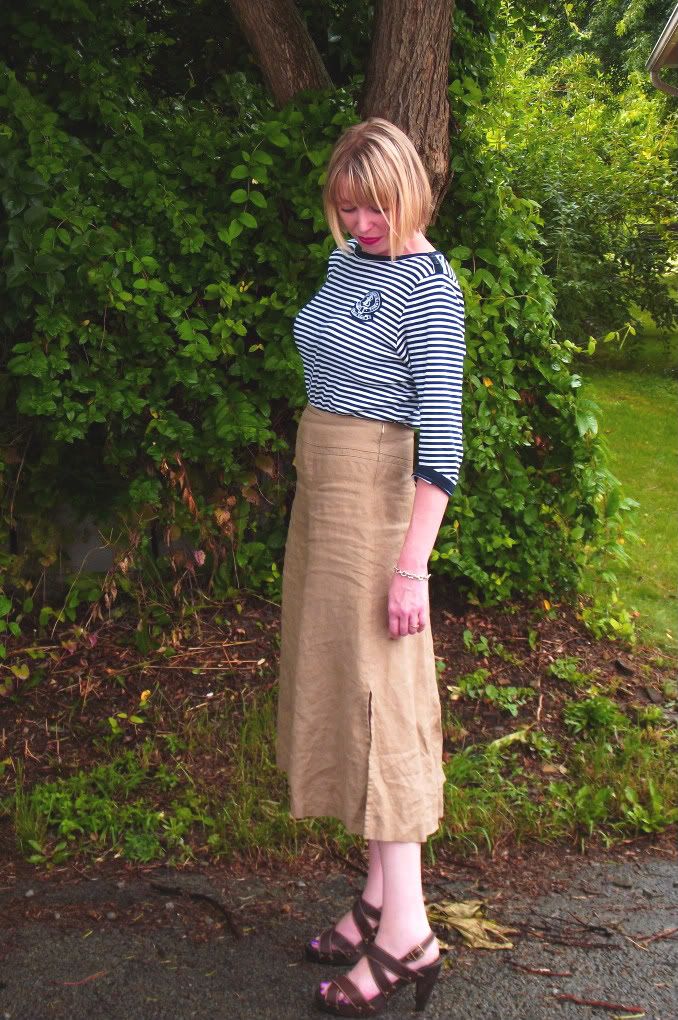 Shirt, Ralph Lauren/Skirt, LOFT thrifted/Shoes, Kohl's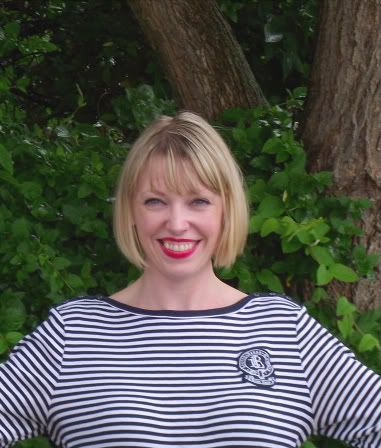 So...it's not EXACTLY the same...but not bad right?