Yes, I just quoted a song from Grease! It seems appropriate given that today is the first official day of summer. To celebrate, I thought I'd wear some "sunny" colors! I also practiced my posture...Gran will be prouder of me today!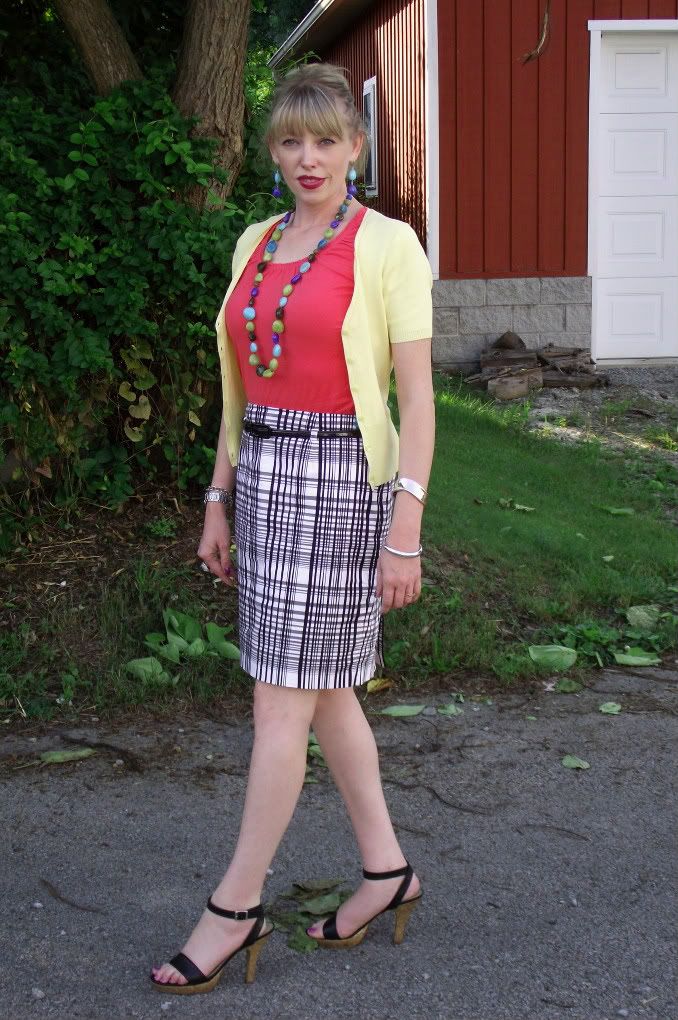 See! Just look at how tall I'm standing!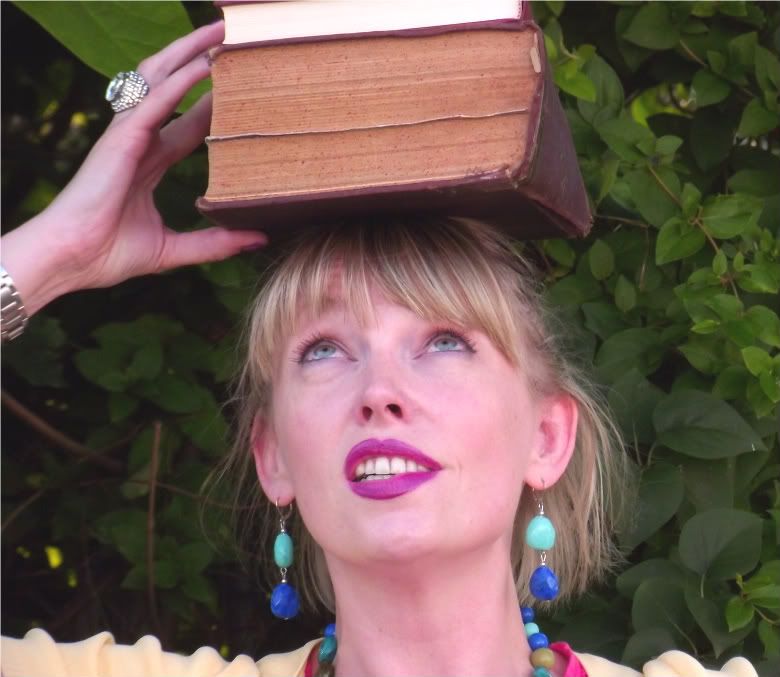 Thanks to my new found book balancing skills...
Tee hee! I said I was going to practice!
Skirt,belt, necklace and earrings, Kohl's/ Shirt, ring, target/Cardigan, LOFT (thrifted)
/
Shoes, Journeys
In addition to celebrating the first day of summer, I'd like to celebrate the birthday of one of my dearest friends, Kristy.
There are a handful of people who "get" me, and most of them live under the same roof as me. Kristy is a rare gem of a friend who totally understands me, she's priceless (hence her nickname, MasterCard!).
Soooooo Happy Birthday MasterCard!
Hahanbags Gender! (Don't worry, she gets that too!)