Welcome to Monday! Come on...it's not that bad, is it? Granted, Monday's are not my favorite when it comes to waking up in the morning. Particularly right now because I have a two hour commute for a meeting that takes place every Monday at 8:30AM! This means I'm up at 5:30...yuck! Two things get me out of bed on these days. Coffee (I heart coffee!) and getting dressed, oh wait and I love the work I do...so make that three things!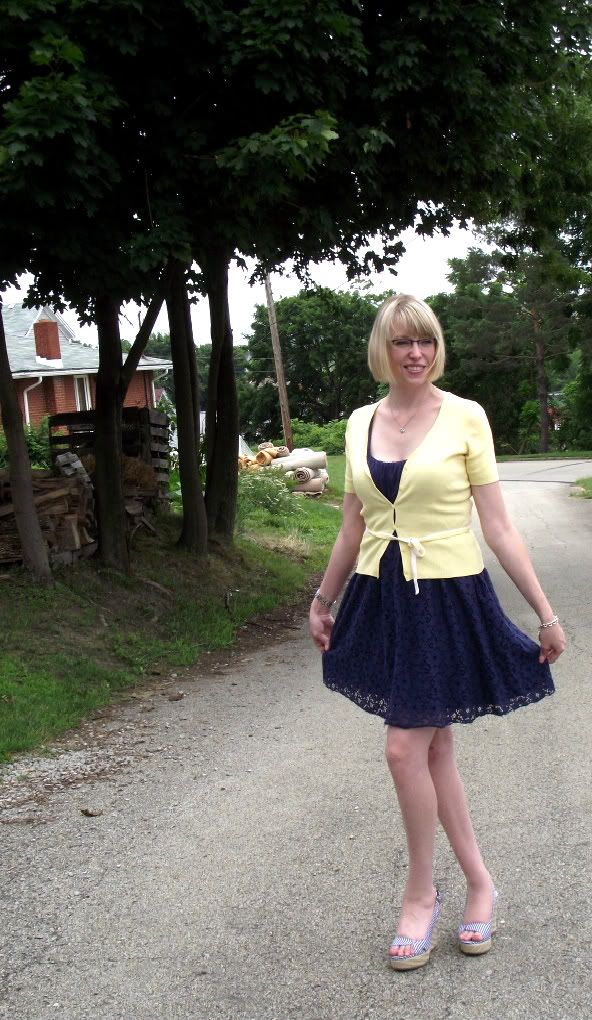 Dress:Rouche/Cardigan: LOFT (thrifted) Remix/Shoes:American Eagle for Payless
In honor of the Monday "Blues" I'm wearing blue. See, even I can make Monday look good!