Today's
Shine Project
challenge is about getting to know each other better by posting random things about ourselves. Stop by
Ashley's blog
to see more and check out her new store!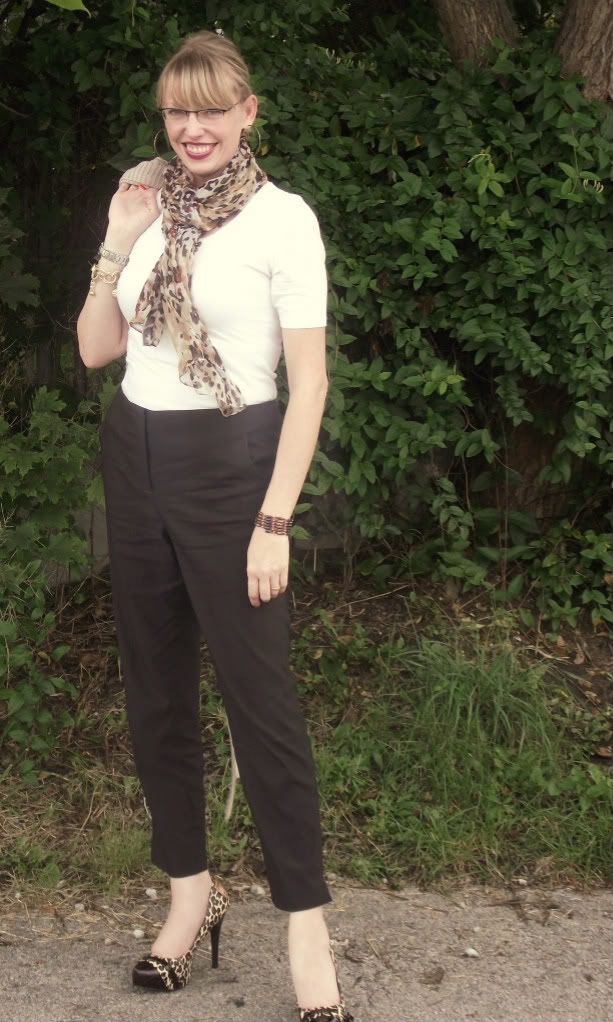 Shoes: The Shoe Dept./Cropped Pants:Ross/Tee:Target/Scarf:J.C.Penny/Gold Charm Bracelet:Lia Sophia/Bracelet:Gift/Earrings:Ruche/Sweater:H&M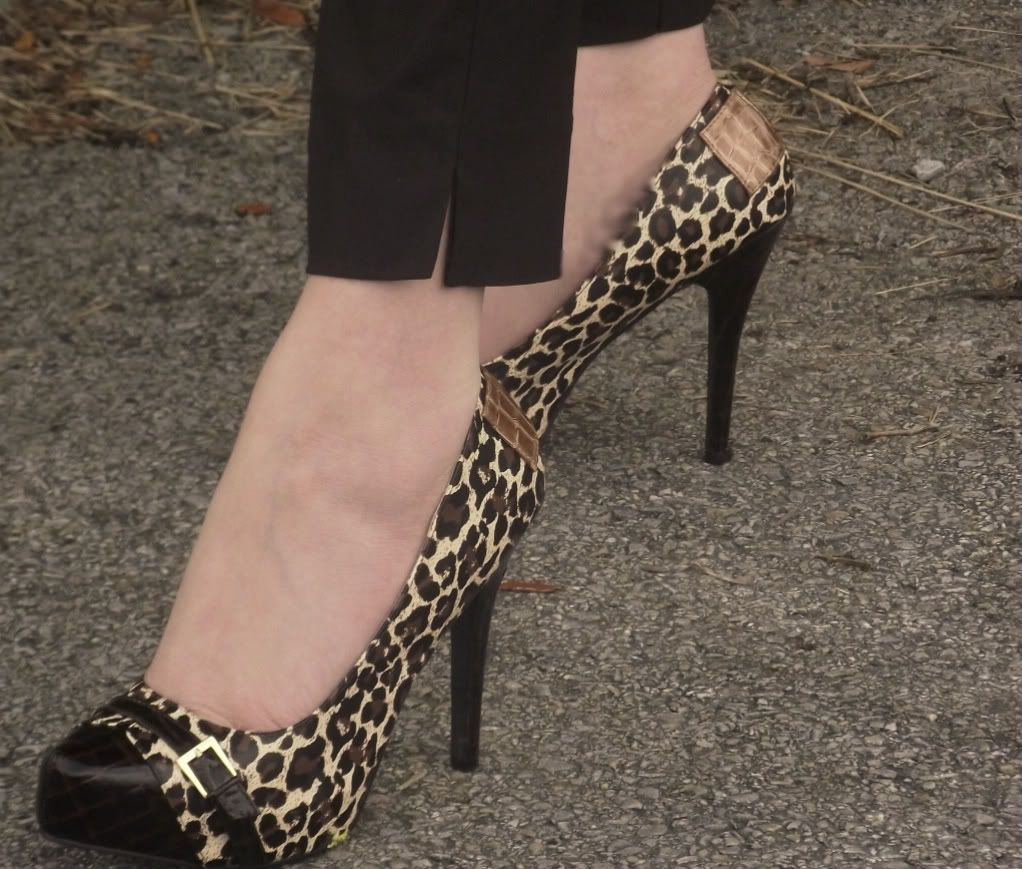 So...here's some randomness.
1.Today is the first time I have ever worn an animal print of any kind! (what? what kind of style blogger is she?)
2.I am afraid of math and the dentist, they both make me want to cry!
3. My favorite meal is liver and onions! for real...my mom makes it for me on my birthday!
4. Sometimes, I will eat spaghettio's with meatballs...on toast.
5. I can swear like a trucker!
6. I can be reserved like a nun!
7. I hate talking on the phone! texting was the best invention!
8. I love people but I'm so uncomfortable around people sometimes and I don't know how to make small talk!
9. I love the movie "So I Married an Axe Murderer," Mostly because the Scottish Dad (played by Mike Myers) reminds me of my own family! "Head, Pants, Now!" (seriously, British families speak in sarcasm and ridicule!)
10. My favorite thing is a hug from any one of my 3 kids! But I don't like being touched!