Hi all! I have surprisingly little to say today...it was a long (though wonderful) day at work, followed by helping my mom out as she continues to recover from her surgery. Somehow, we squeezed in pictures, but that's about all I've got for you. Well that, and life is so exciting right now!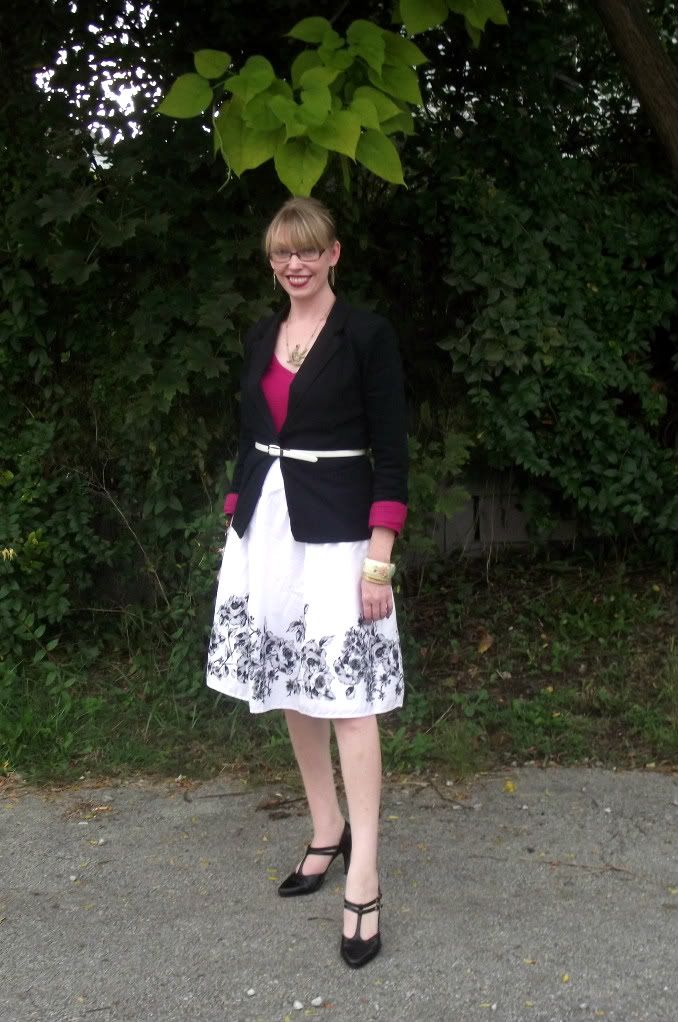 Skirt and Shoes:Kohl's/Long Sleeve Tee:J. Crew/Necklace, Earrings, Bangles, Belt:Target/Cuff: Ruche/Charm Bracelet: Lia Sophia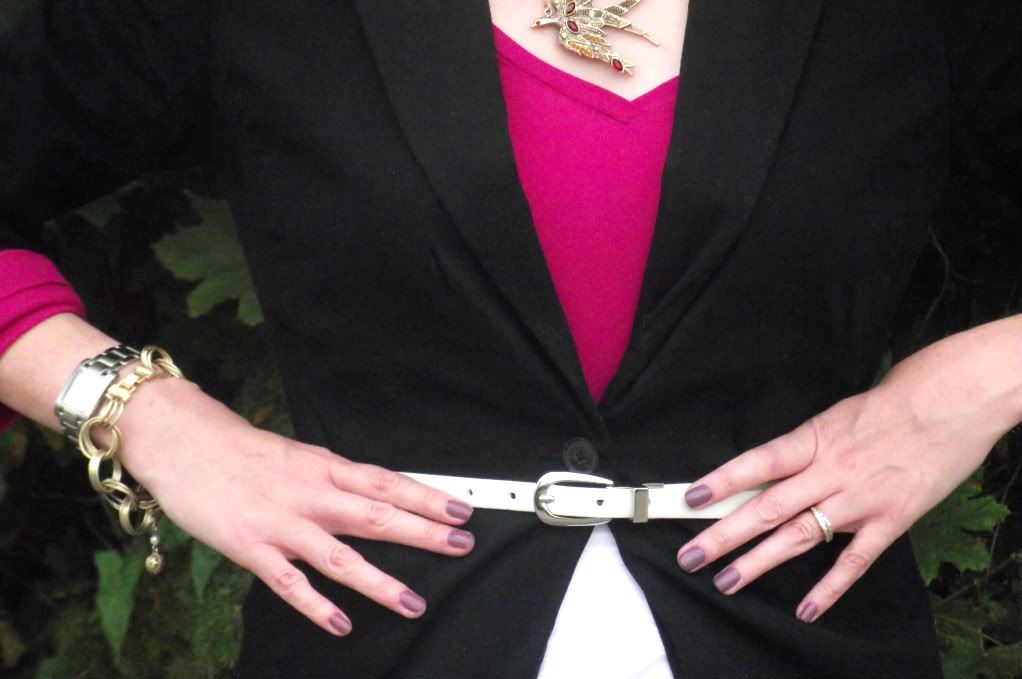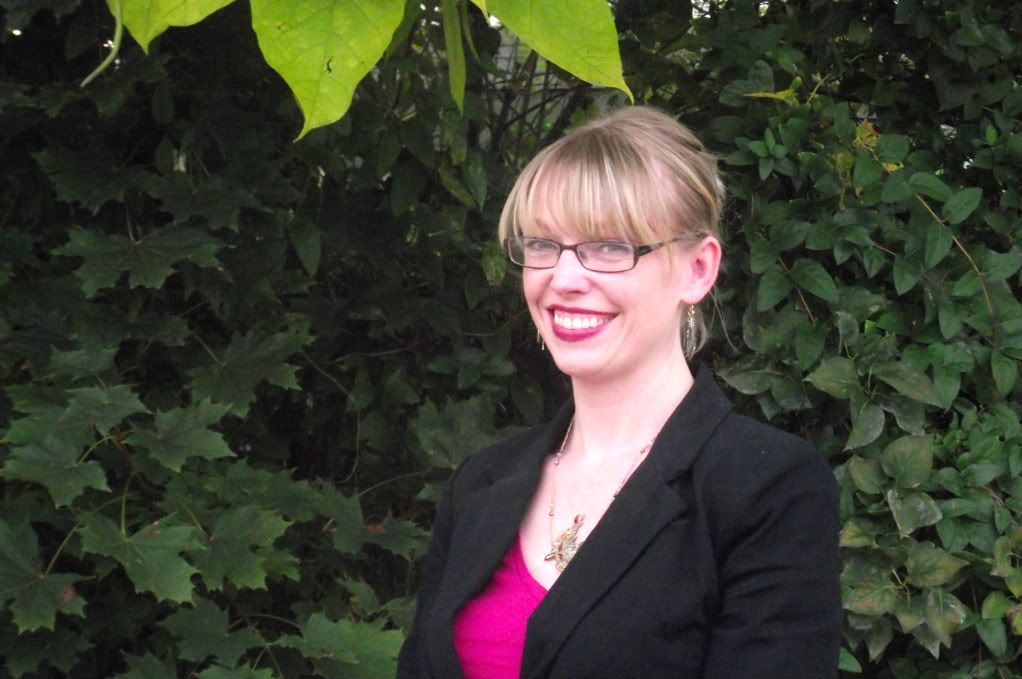 See how excited I am? I'm busting at the seams!
And look at how much my little "Monkey" adores me...I'm the luckiest!