One more day and the kids are back in school...My oldest seems to think it's the end of life as we know it! I on the other hand, am thrilled. So it's a nice quiet weekend at home before all of our schedules get a little busier!
So, there are the kids...it must be a national holiday because Tyler agreed to let me take his picture (after he did the dishes for me, what a nice young gentleman). Savannah and Ashton take much less coaxing, they love to be in front of the camera!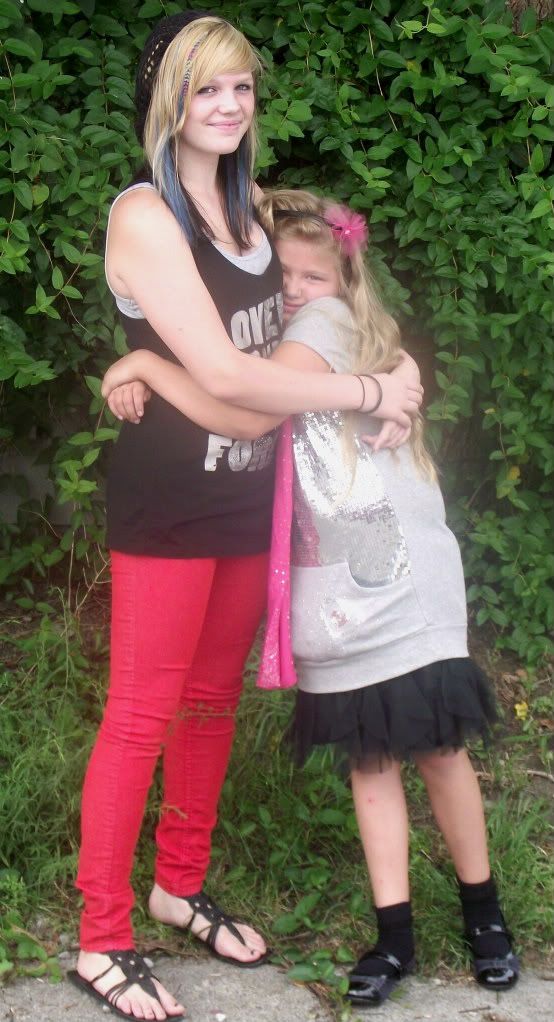 See, there they are again! My fashionsitas! Savannah is wearing: Jeggings and Tank:H&M/Shoes:Marshall's/Hat:Target/Grey Tank:Aeropostale
On Ashton:Head to toe Target! They really sell great quality items for girls at terrific prices! She loves to be girly, and Target has their share of girly items! Her pockets in this shirt are stuffed full of toys...Ashton tends to be a hoarder...I used to find pounds of rocks in her coat pockets! (The washing machine was not a fan).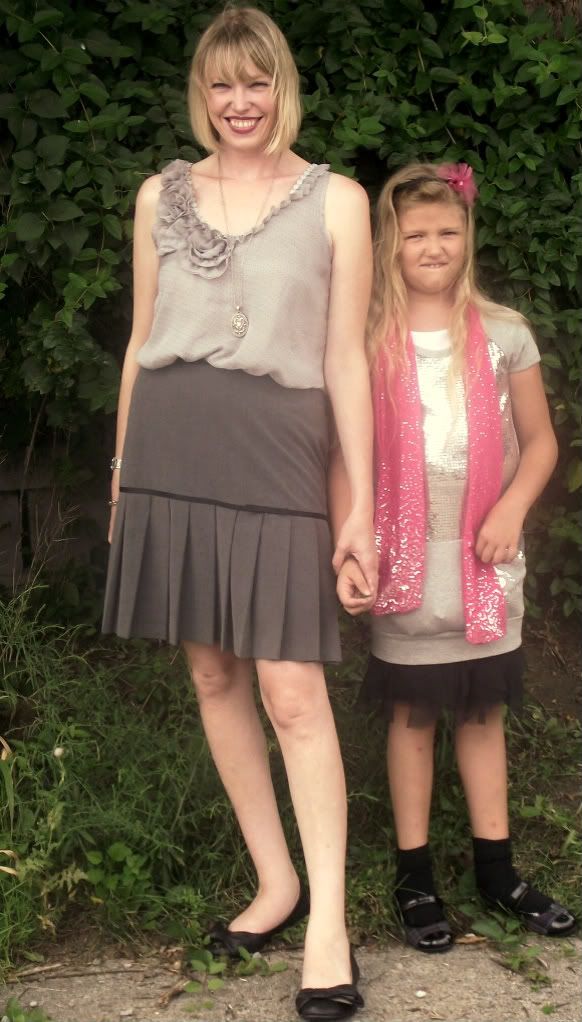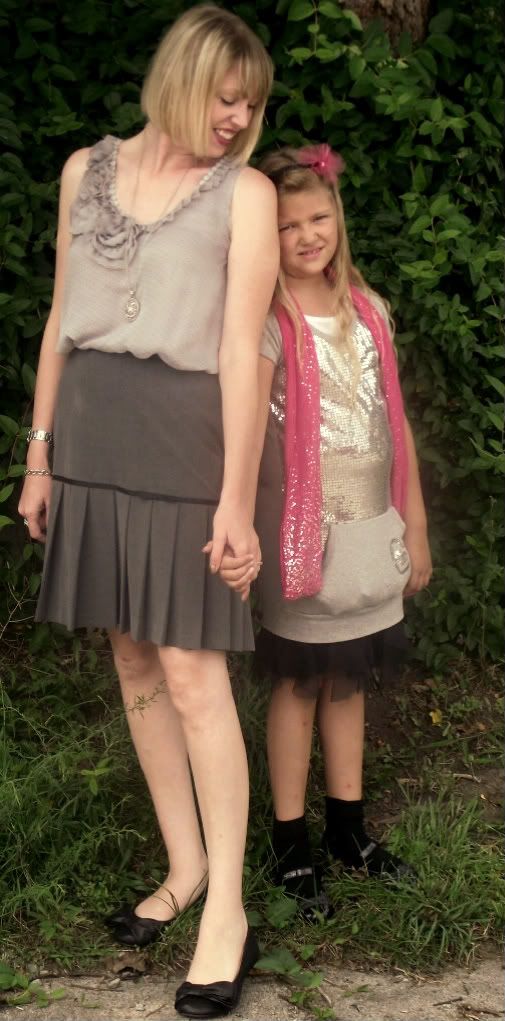 On me: Blouse:Ruche/Skirt:B. Moss/Shoes:Target/Necklace:Lia Sophia/Bracelet:Tiffany/Watch:Eddie Bauer
Meanwhile that's what I wore today for errands and a nap! (hehe) That skirt is probably 13 years old or so. It's in great condition and I think still fashionable. It really is worth it to invest in classic, well made pieces that will last for ages!
Anyway, gotta go, apparently I'm playing shopkeeper with Ashton. She likes to resell items that she has hoarded to me at exorbitant prices...like $250.00 for an old rock! fortunately, it's play money!