....1. I would still work, but perhaps at least one less job
2. I would take care of my family
3. I would adopt a child from a Romanian orphanage
4. I would start a business to be operated by, and employ people with disabilities, so they could earn a living wage and spread awareness that people with disabilities are equal, contributing members of society. Profits would go toward establishing similar businesses for women, children and people with disabilities in impoverished countries.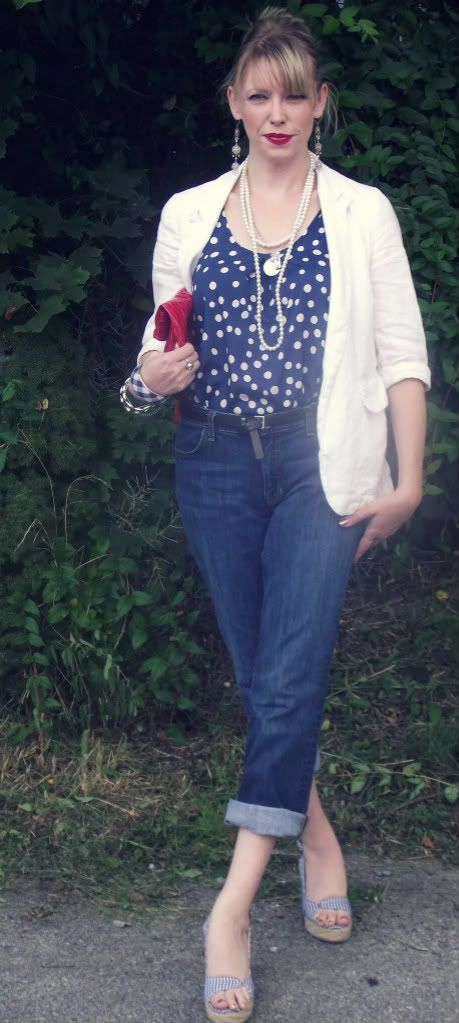 5. I would take in foster kids, mostly siblings and kids with disabilities
6. I would buy a slightly larger house to accommodate all those kids!
7. I would visit family in England twice a year and pay for their visits to the U.S.
8. I would build James a studio
9. I would donate buckets of money to Noah's Arc Childcare where my kids used to go
10. I'd squeeze in the occasional shopping trip!
Bangles:H&M/Ring:Silpada/Earrings:Vintage/Pearls:Lane Bryant/Shine Necklace:The Shine Project
Shoes: Payless/Jeans:Gap/Blouse:Shop Kempt(
remix
)/Blazer:Ruche/Clutch:Trendz The Salon Spa/Belt:NY&Co.
See Ashton playing Peek a boo behind me? haha!








Well, I'm not rich, so I'll fantasize for now, until I win the lottery or otherwise become independently wealthy. I'd better go work on a budget for my non-rich reality!