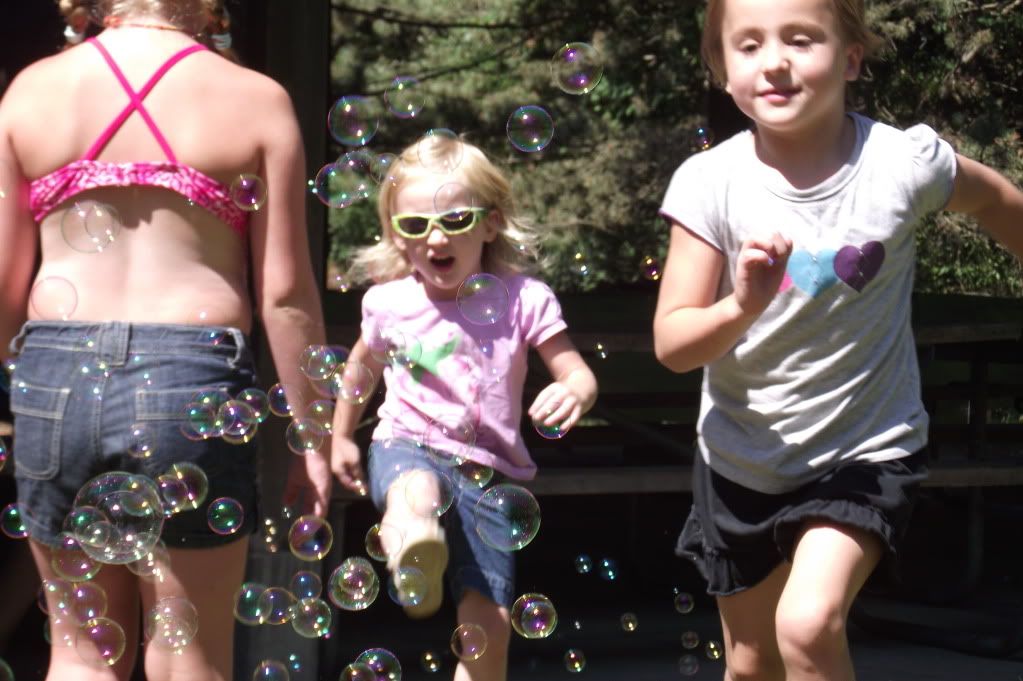 Today was my office's annual "family fun day". Our office, while part of a larger company only consists of 12 people. We do an amazing amount of work to say there are only 12 and we have to be a great team to get everything done. In my first year there, my boss and our Director organized our first "family fun day" at a local water park, the following year at the zoo, and the past few years at a lovely local park with a beach. Today was family fun day. James couldn't make it with us due to work, but the kids and I went and had a lovely day. We're now a little sunburnt, a lot tired and enjoying pizza (mine with some wine-yippee) and grateful for a lovely day with friends. pictured above are some of the kids that were there, two of them are the lovely granddaughters of one my loveliest co-workers, they had a blast playing with bubbles and swimming all day!
Here are my kids enjoying the day. On the left, Ashton is swimming (obviously), then there is Ashton, Tyler and Savannah enjoying food and one anothers company (that doesn't happen often!), the last picture is Savannah, who is usually on the other side of the camera!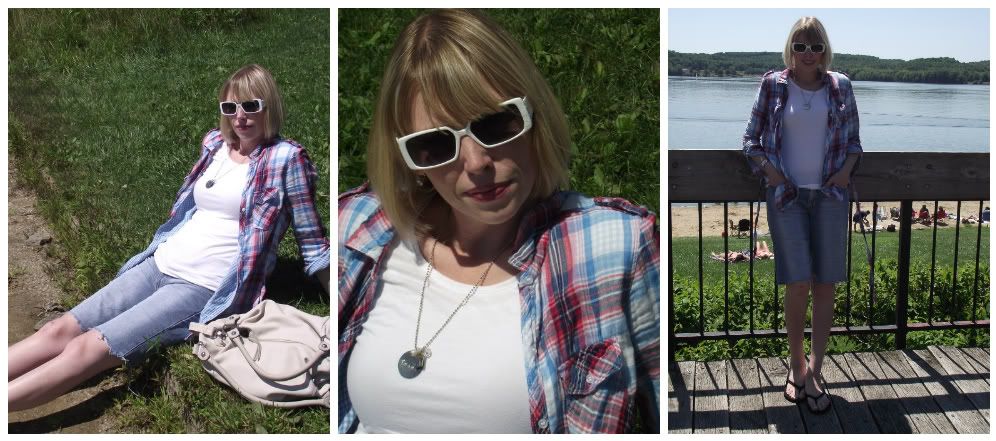 And finally, here's me enjoying the beach and the view!
As you can see I was dressed way down, but thoroughly comfortable!
Cutoffs:(I think they hail from Target? these jeans were so old and I cut them this year due to the massive holes worn in the knees)/Tee:Target/Button down:H&M/Necklace:Shine Project/ Sunnies and Purse:Trendz the Salon Spa
Now I'm going to enjoy another glass of wine and a relaxing night in with the kids!