I can't believe it's been almost three months and you have yet to feast your peeps on my favorite t-shirt!
Well...prepare yourself because you're about to see it!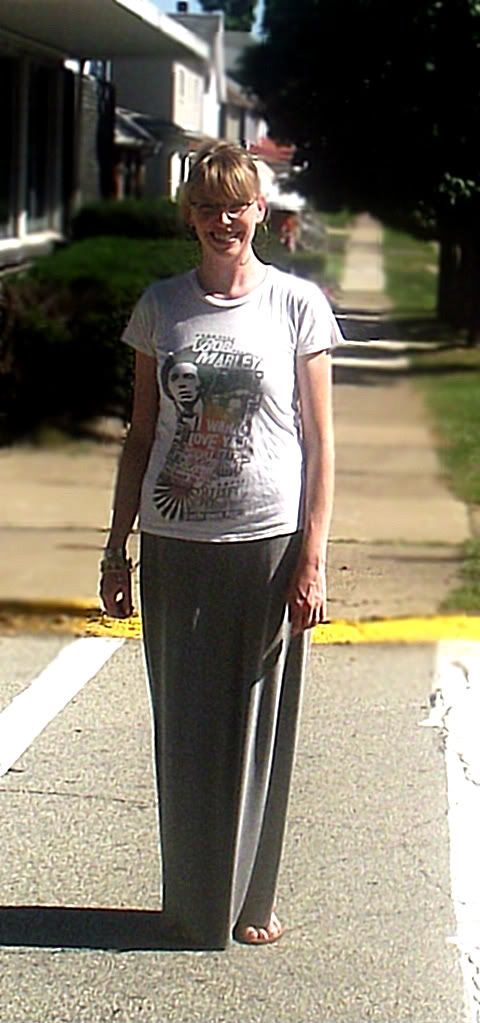 There she is...my favorite t-shirt. It's a Bob Marley T that is soooooo old, obviously, poor Bob's face has even faded! I'm sure there is an age at which one is too old to donne band/concert/Bob Marley T's. Equally, I'm sure, I have surpassed that age. But do I look like I care?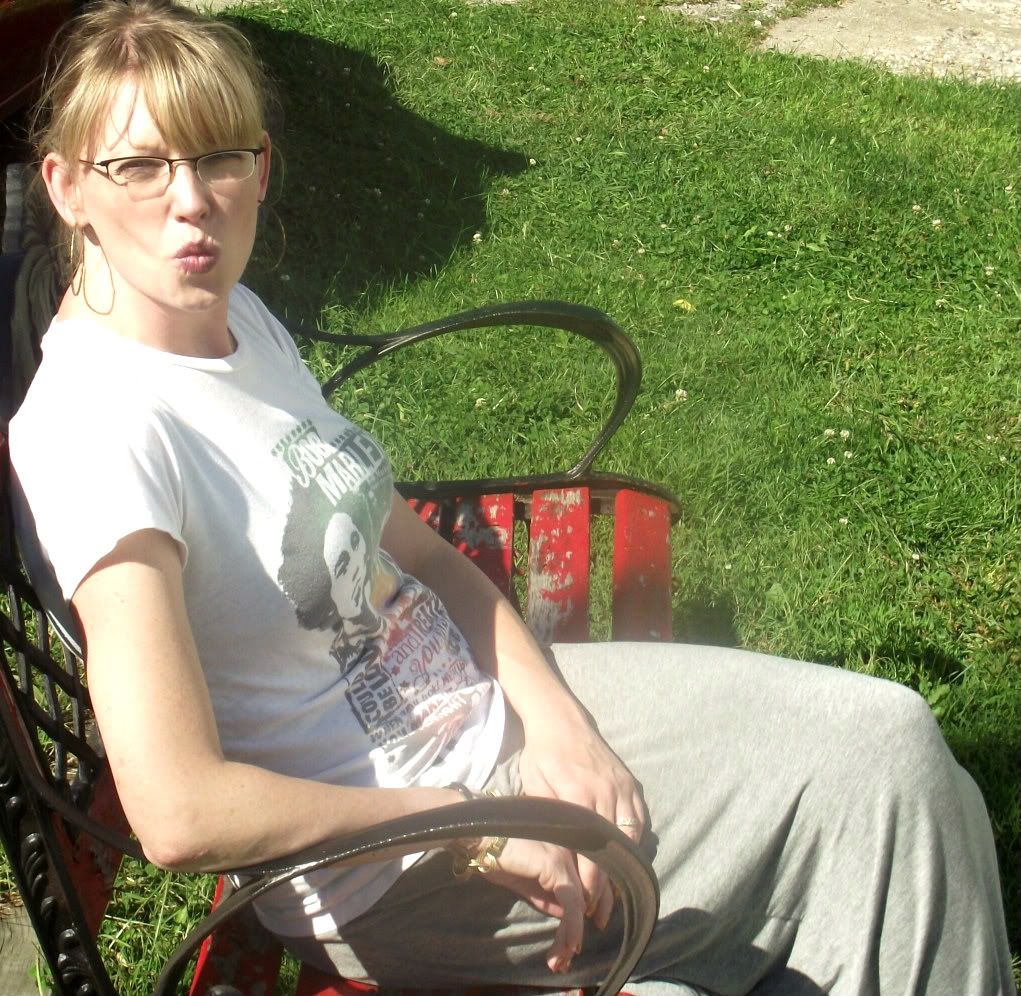 ...Nope, not a bit! Bob Marley makes me happy, and this is one of the most comfortable thing I own! Since today my old body decided to flare up and cause me significant pain, comfort was important! Have I mentioned that I have psoriatic arthritis? I'm not saying this to complain...I refuse to complain, but it's an autoimmune disorder. My body attacks my skin, my joints, even my eyes, heart and lungs. I have almost constant joint pain in some places, but when I have a flare it's excruciating and exhausting. Honestly, I'm not complaining....it's just life, and I've been fortunate, it's been forever since I had a significant flare up. So, maybe I'm too old (and decrepid apparently), but Bob T makes me happy, comfy and relaxed, and paired with this jersey maxi skirt it's like wearing pajamas all day!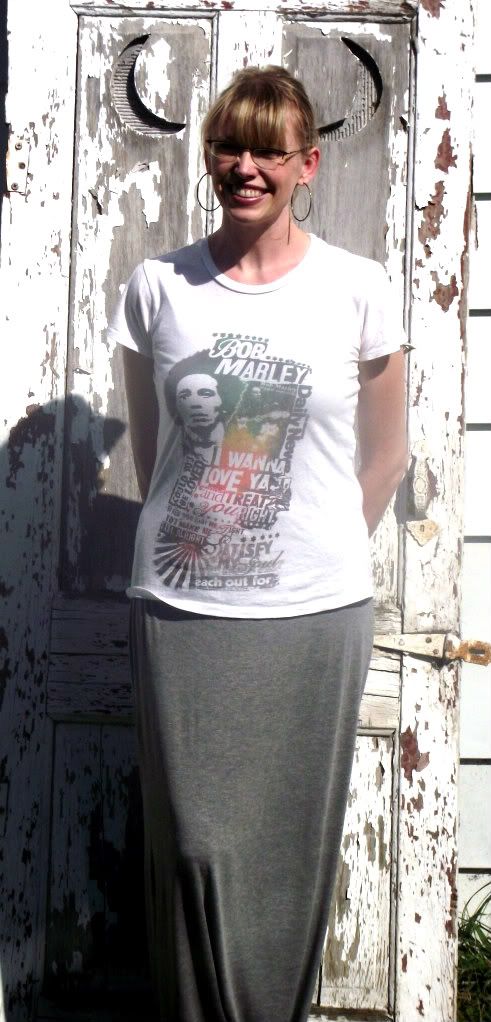 And, just look at how happy it makes me to wear something like pajamas all day!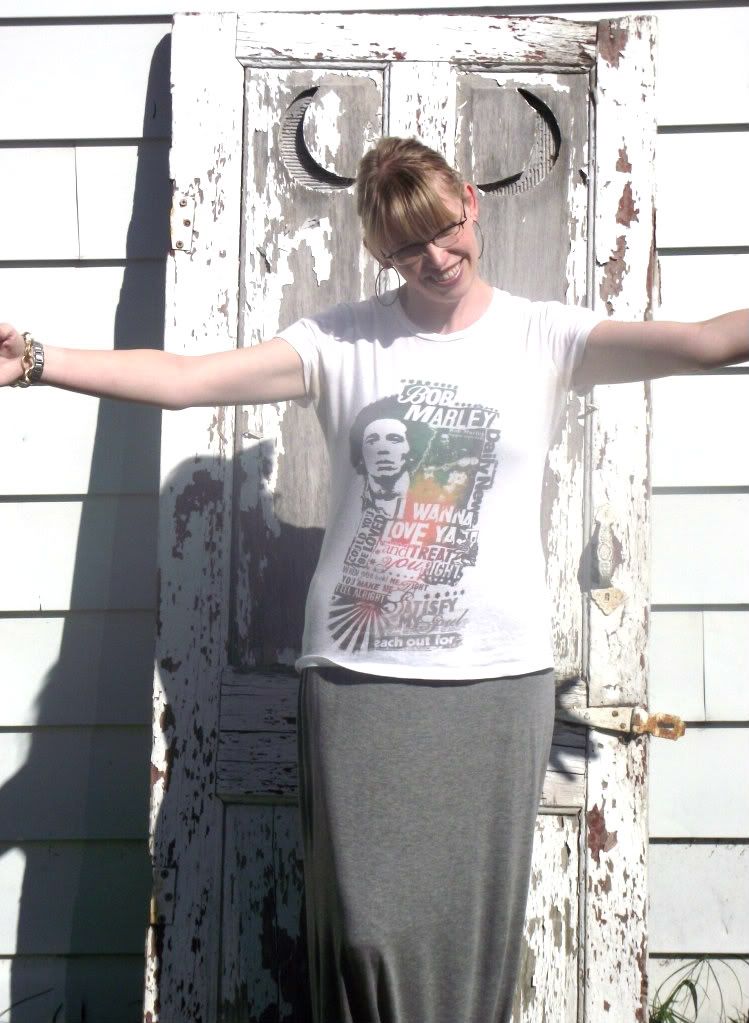 Tee:Journey's/Maxi and Sandals:Target/Earrings:Ruche/Bracelet:Lia Sophia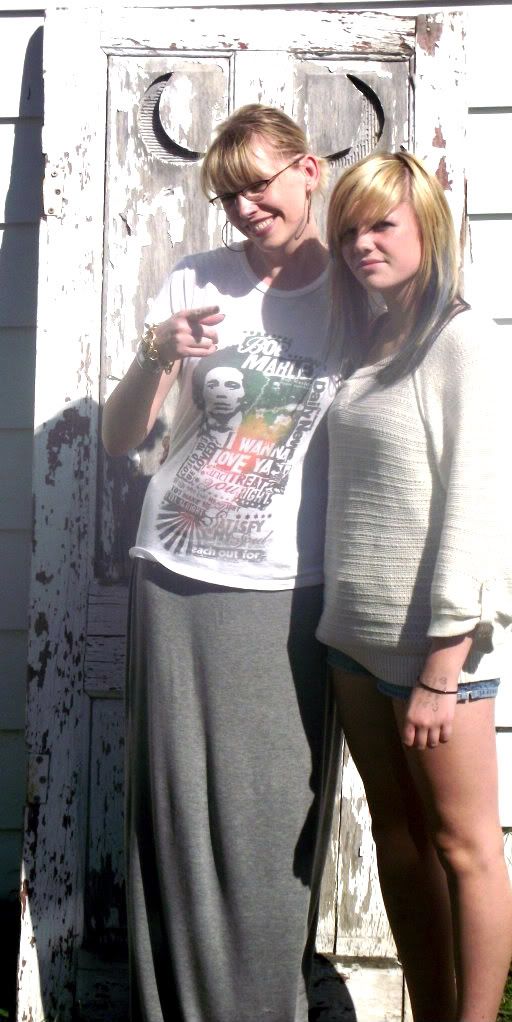 On Savannah-Sweater (borrowed from me):American Eagle/Shorts:Hollister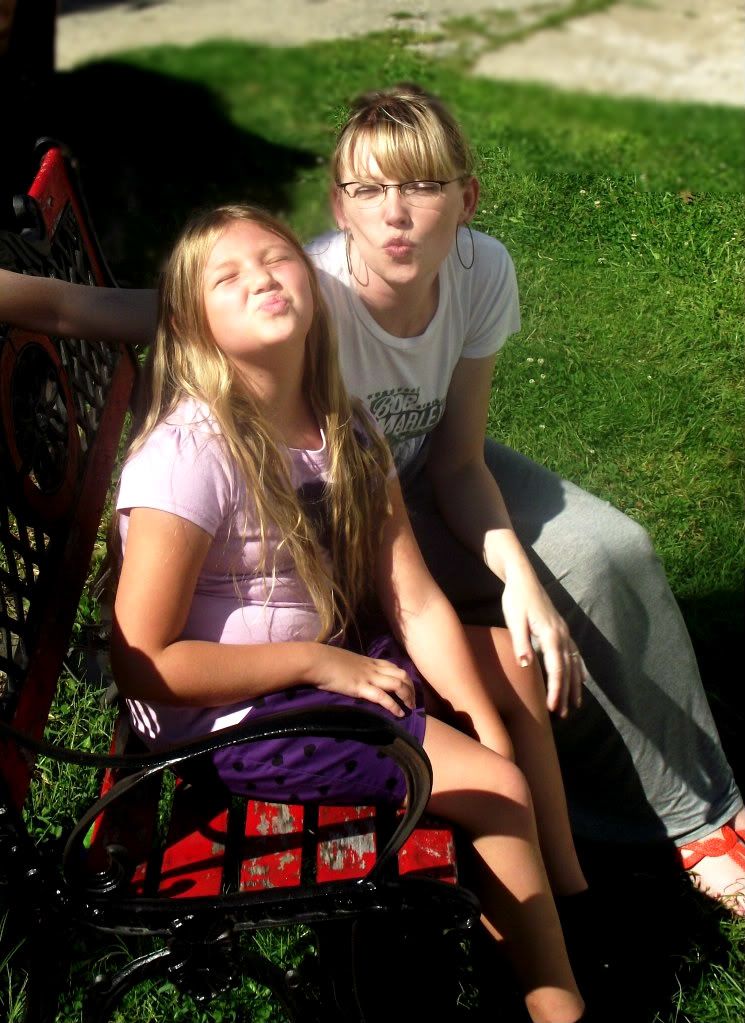 On Ashton-Head to toe Target again!
So hugs, kisses, all that jazz. See you tomorrow, when sadly, I'll probably have to wear clothes much less similar to pajamas!