This process of blogging has taught me many things about myself already. It's amazing how taking pictures every day can help to clarify your style.
Ive never been sure what to call "my style." I'm not even sure that I have one. I'm inspired by many of the blogs I read and sometimes they prompt me to try a new trend...sometimes it works, sometimes it doesn't. What I'm learning for myself is that the latest trends don't always feel comfortable to me, and then my clothes wear me instead of the other way around.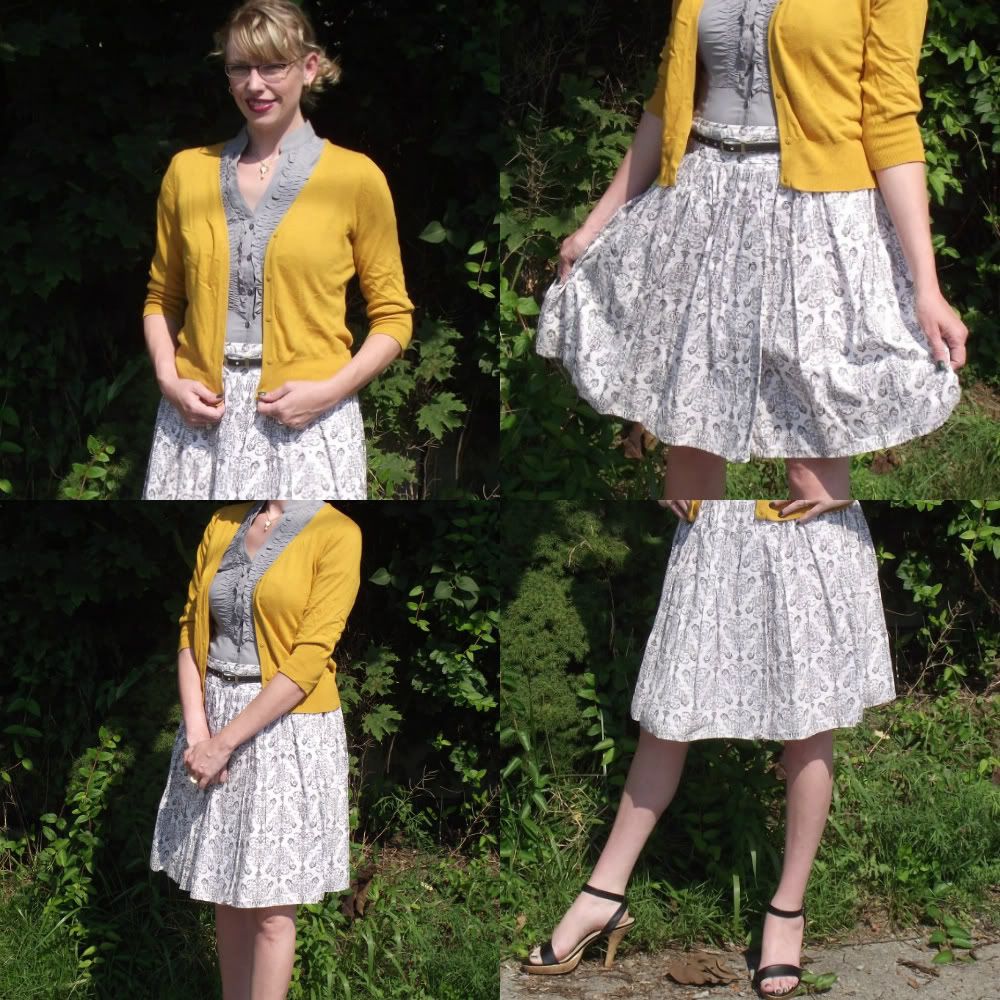 When I wear what speaks to me...even if it's not trendy, I am more confident, I feel better and I look better! So, here's a little nugget for you...Be you! Know your style, embrace your style, don't be afraid to try new things but know that you are a classic...you will never go out of style as long as you're true to you!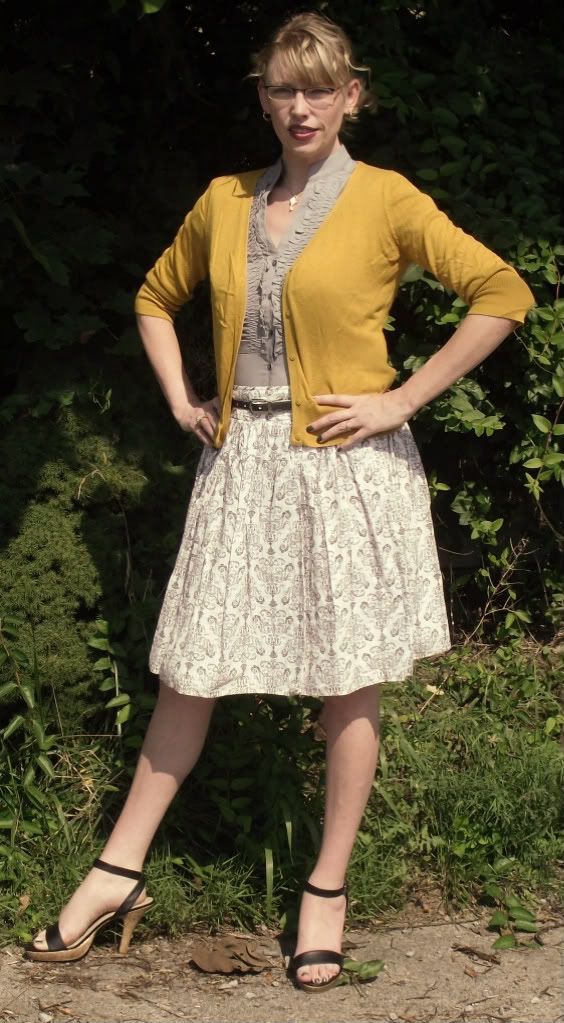 Skirt:B.Moss/Shoes:Journey's/Top:Express/Cardigan and Belt:Target/Necklace:Lia Sophia/Earrings:gift