Last February, James, Scott, Kristy and I went to a formal Valentines Dinner at the University.
See, there we all are. It was lovely night, cocktail attire required. For which I bought this terrific black lace wrap dress!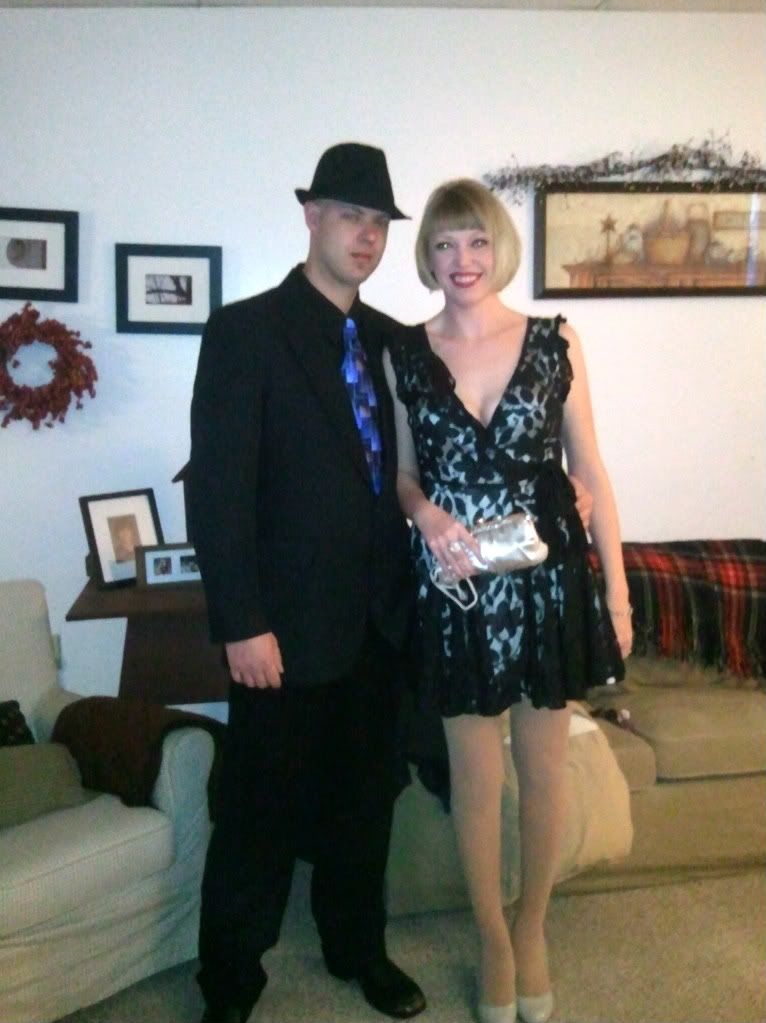 Please excuse the quality of the pics, they were taken with my phone. But, the dress was beautiful, perhaps a little revealing, but on this occasion, I didn't mind letting the tots out to play a little! HAHAHAHA!
(neither did James).
Anyway, I love the dress, but cocktail attire isn't frequently required in my day to day to life, so on this rainy Labor day, I decided to try a little mixing to see if I could make it work more for day to day....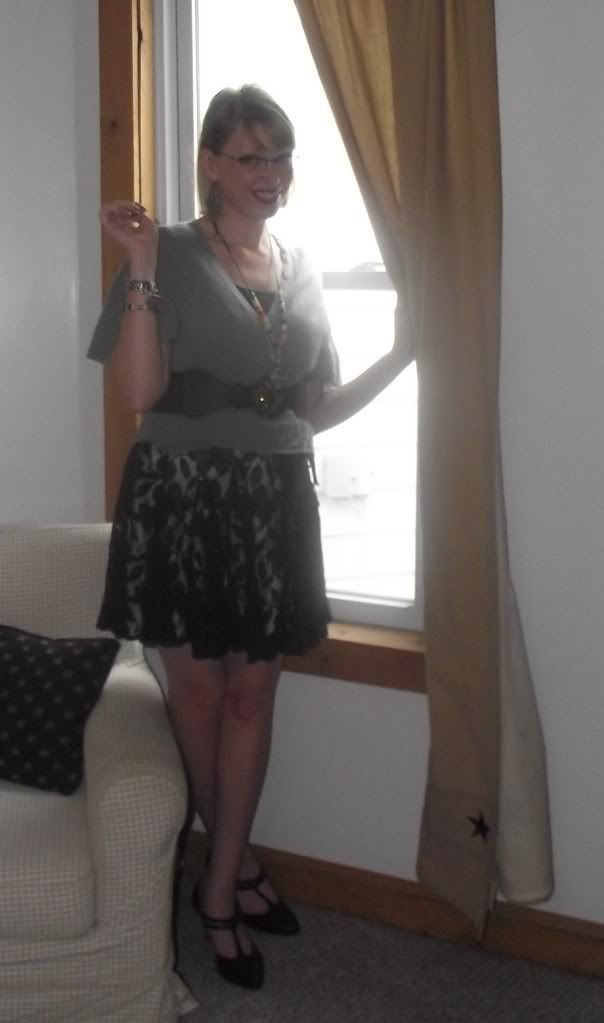 Sorry about these pics too...we had to shoot indoors due to the rain and we're still getting the hang of it!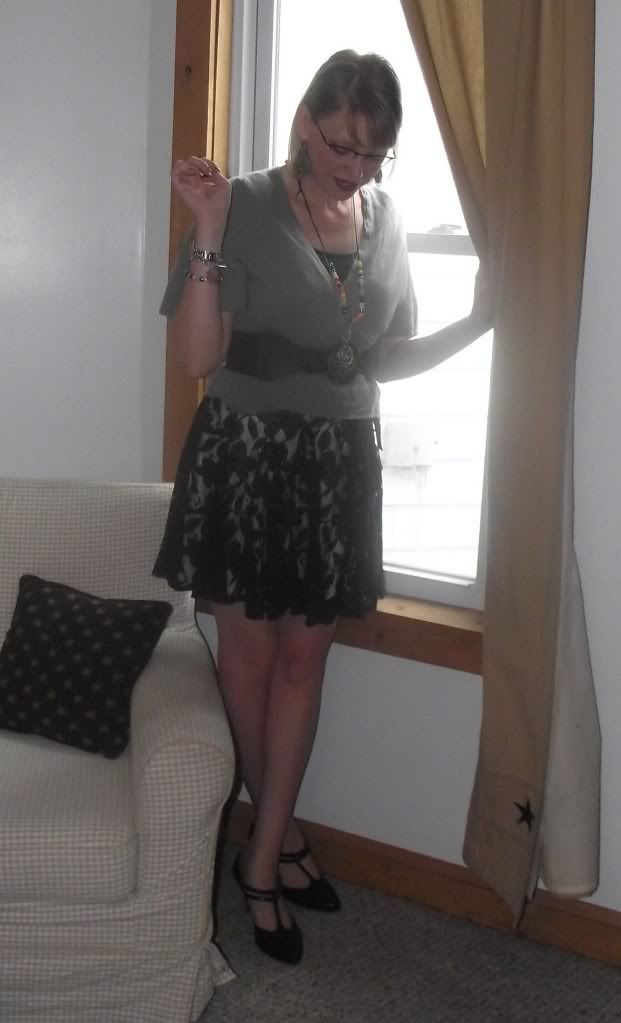 Dress:Ark and Co. Via Ruche/Dollman Sweater:Ruche/Shoes:Kohl's/Belt:Ruche/Silver Necklace:Lia Sophia/Earrings:Vintage/Beaded Bracelet and Necklace:Made by Ashton for me!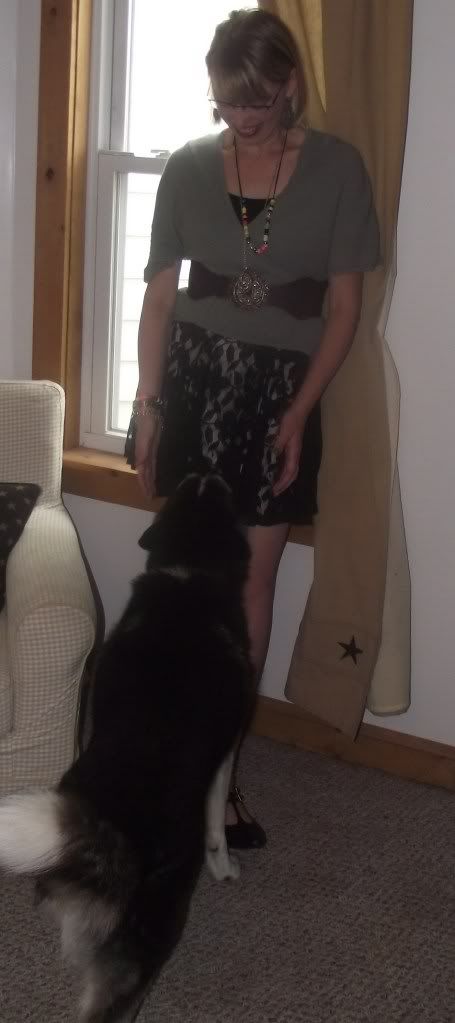 Boomer was very excited by indoor pictures on this rainy day, so he just had to get in on the action!
Also, I must mention, you may notice the beaded necklace and bracelet? Ashton made them for me last night, and was so excited when I told her I'd wear them on the blog!
Anyway, what do you think? Did I take this cocktail dress from formal to everyday?